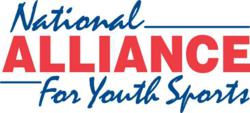 We are excited to welcome bookacoach into our community of coaches and parents, as their focus on furthering safety in youth sports has been a part of our mission since 1981. -John Engh, COO, NAYS
Washington, DC (PRWEB) July 08, 2013
Washington, D.C. based startup bookacoach and the National Alliance for Youth Sports (NAYS), the nation's leading advocate for safe and positive youth sports, have teamed up to give youth sports coaches valuable training and resources.
Members of the National Youth Sports Coaches Association (NYSCA), an education program of NAYS, will have access to bookacoach, a free platform to manage private sports lessons. Also, coaches registered with bookacoach will gain access to additional training resources through NYSCA's Initial and Select coach training programs. NYSCA has trained more than 3 million youth sports coaches since its launch in 1981.
"NAYS has been a pioneer in youth sports for more than 30 years," said Kevin MacCauley, founder and CEO of bookacoach. "From setting standards for league administration and coach training to the safety of athletes and ensuring a fun experience for all young athletes, NAYS continues to work toward their mission by providing their coaches and parents access to bookacoach services, where we are leading the industry in providing the most robust safety certification for coaches offering private sports lessons."
John Engh, chief operating officer of NAYS, serves as an advisor on bookacoach's Safety Advisory Council. The council was formed by bookacoach to provide oversight into their safety verification process and improve both the reactive and proactive ways to keep young athletes safe on bookacoach.
"We are excited to welcome bookacoach into our community of coaches and parents, as their focus on furthering safety in youth sports has been a part of our mission since 1981," said Engh. "And lesson offerings of bookacoach gives our coaches and parents another resource to encourage participation in sports."
Coaches currently registered with bookacoach can gain access to NYSCA coach training programs through their bookacoach account. To join as a coach on bookacoach, coaches are encouraged to apply for free at bookacoach.com.
For parents, access to the NAYS Parents Association for Youth Sports (PAYS) training program is projected to be live and accessible via bookacoach's website later this year. If you are interested in learning more contact bookacoach at support(at)bookacoach(dot)com.
About the National Alliance for Youth Sports
Founded in 1981, the National Alliance for Youth Sports (NAYS) is America's leading advocate for positive, safe sports and activities for children. The non-profit 501(c)(3) organization is headquartered in West Palm Beach, Florida. More than 3,000 community-based youth sport programs across the country use NAYS programs and services for everyone involved in youth sports experiences, including professional and volunteer administrators, volunteer coaches, officials, parents and young athletes. For more information visit http://www.nays.org.
About bookacoach
bookacoach is an online destination for sports lessons, connecting safety certified coaches with parents to manage private sports instruction. The distinguishing strength of bookacoach is: every coach must pass an industry-leading safety certi¬fication process in order to earn their BAC Safety Certification. Only then do coaches receive approval to offer their services on bookacoach.