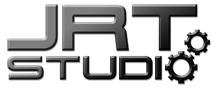 Austin, Texas (PRWEB) July 05, 2013
TIME magazine listed iSyncr for iTunes application as one of the 50 best Android apps of 2013.
iSyncr for iTunes allows Android users to sync media from their iTunes account to their favorite Android phone without having to have an iPhone.
iSyncr works with a companion desktop download that connects the Android device via USB to sync the iTunes library to the Android. The sync from iTunes to Android can also occur over Wi-Fi. The desktop software supports features such as album art, the capacity to sync multiple iTunes libraries and sync playlists on the phone back to the computer.
iSyncr is available in PC and Mac compatibility modes for $3.99. There is also a lite version of the app available for download, that doesn't have play count syncing for smart playlists, plays only one playlist at a time and allows only 20 items per playlist.
In need of a new music player to play all the newly synced music? JRT Studio also developed the Rocket Player app. Rocket Player is a streamlined music player that allows for quicker browsing, a dynamic equalizer and a sleep timer, to name a few. It's available in a free edition and as a $3.99 download that is ideal for the more advanced listener and offers additional features that include support for more audio formats and a 10-band graphic equalizer and limiter.
About JRT Studio
Founded in 2009 in Austin, Texas, JRT Studio is a developer of top Android applications for managing music and media on Android devices. From inception, JRT Studio founder Justin Tipton, focused development on apps that he would use in his everyday life and used that as the guiding principle for development. With several apps in the top 20 paid apps for music and audio, JRT Studio continues to concentrate on customer service and user experience. Visit http://www.jrtstudio.com for more information.