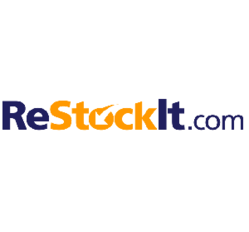 Interns will be fired. Tears will be shed.
(PRWEB) July 03, 2013
ReStockIt.com, a leading office supply retailer, is raising the online marketing stakes by releasing the first-ever Instagram video series.
The fictional series is called "Revenge of the Interns," featuring ReStockIt's seven interns who are horribly mistreated by their three unforgiving bosses.
"We've kicked off the show with an exciting cliff-hanger that will leave audiences wondering what will come next," says ReStockIt marketing manager Zack Simpson. "Interns will be fired. Tears will be shed."
Instagram, the popular photo sharing network owned by Facebook, recently released a new video feature allowing users to create 15-second video clips.
Some brands have recently begun engaging audiences via social media video. ReStockIt.com is investing resources to produce fun, engaging (and sometimes humorous!) content for its viewers.
Using Instagram as the publishing tool, ReStockIt is also leveraging other popular social networks to share the video series. "Revenge of the Interns" will be found across the company's blog, Twitter, Facebook, and Google+ networks.
The first episode aired July 2, and the following episodes will be released throughout the month.
You can find ReStockIt on Instagram @Restockit and "Revenge of the Interns" can be found via hashtag #RSIROTI.
About ReStockIt.com
ReStockIt.com, founded in 2004, has fast become a leading online store offering office supplies for small businesses. The company sells name brand business and home office supplies, electronics, restaurant and kitchen supplies, breakroom supplies and janitorial and cleaning supplies serving the small business and consumer markets. ReStockIt.com has been honored with many prestigious awards including South Florida Business Journal Business of the Year in 2008 and 2010, Finalists for Ernst & Young Entrepreneur of the Year, and the 3rd fastest growing Internet Retailer in the US by industry leading Internet Retailer Magazine.