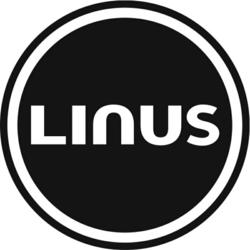 Bohemia, NY (PRWEB) July 03, 2013
On July 3, city bike designer, Linus Bike, discusses the health benefits that are associated with cycling.
According to a July 1st, 2013 article published on AdultBicycling.com titled, "Health Benefits of Cycling," there are a number of different health benefits that stem from incorporating cycling into one's routine.

Cycling is one of the easiest ways to exercise. Cycling is convenient because you can ride a bike almost anywhere at any time of the year while not spending a fortune to do so. It also doesn't take a massive amount of skill. Mostly everyone knows how to ride a bike and once you learn, it's hard to forget.
Cycling builds strength and muscle tone. Cycling doesn't only involve the legs. Cycling builds strength throughout one's body. Cyclists use their arms to steer and core to keep balance. Cycling also allows for muscle tone to build gradually with only a minor risk of over exercise.
Cycling improves cardio-vascular fitness. It allows the heart to beat in a steady manner. Studies have shown that even just cycling to work can increase cardiovascular fitness by three to seven percent.
Cycling eats up calories. It has been proven that steady cycling burns approximately 300 calories per hour. Additionally, cycling boosts one's metabolic rate.
Cycling improves hearth health overall. According to a study by the British Medical Associate, "cycling just 20 miles a week can reduce the risk of coronary heart disease by fifty percent."
Cycling reduces stress. Any type of regular exercise can reduce one's stress and improve well-being. However, cycling can be done outdoors, allowing for a peaceful environment.
Jason Latty, a representative from Linus Bike, a city bike designer, elaborates on the points made. "There really is no downside to embracing cycling as a means of exercise, transportation, or for pleasure. It has clear health benefits but it also is economically beneficial. Those who embrace cycling as their way of commuting are able to save money they would normally be spending on expensive gases. In addition to this, cycling is beneficial to the environment as a whole, reducing the amount of harmful automobile emissions being released into the atmosphere."
Linus Bike is a California-based bicycle manufacturer that specializes in creating vintage style city bikes and commuter bikes. Not simply a bicycle company, Linus Bike sells a complete line of accessories for the environmentally conscious and for those who have a fondness for European style bicycles and the great tradition of European cycling.
#####