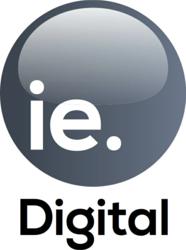 Understanding the benefits of social media & digital marketing is crucial for organizations to achieve a competitive advantage. Investing in digital marketing has become a top priority for modern businesses
San Francisco, CA (PRWEB) July 09, 2013
Organizations are employing social media strategies in order to develop their marketing programs, aimed to understand consumer behavior, adoption and ultimately brand awareness. Engaging customers through digital marketing is a relatively new approach that many marketing teams are utilizing. However, not many are getting it right, not because they don't understand it but, because they don't know how to execute it.
Billions of content is shared digitally every single day, whether it is through social media, mobile apps or search engine optimization. Digital marketing is key in unlocking the vast potential that lies within the ever expanding, digital world. Therefore, it is our job to learn how to take control of the digital phenomenon and design well-targeted, well-equipped marketing strategies at the cutting-edge of innovation. The Digital Marketing Innovation Summit in San Francisco will provide a strong platform for attendees to capitalize on this rapidly growing industry and therefore drive success within their own organization.
This summit will not only deliver inspiring presentations from some of the major strategic players in the industry such as CNN, Story Worldwide and Google but, will host a sizzling agenda that has been designed to stimulate your taste buds for knowledge. Based on meticulous research with industry experts, this summit provides a comprehensive well-rounded schedule across two days, consisting of 30+ presentations, interactive panel sessions and case studies giving you deep insights into the digital marketing industry. Topics include; Men Lie, Women Lie, Numbers Don't; Shift Your Thinking Social; Realizing the Potential of Your Data; From Vision to Execution & Digital Growth – Integration of Digital Consumer Experience Across Web, Mobile & Social Media and many more.
"Understanding the benefits of social media & digital marketing is crucial for organizations to achieve a competitive advantage. Investing in digital marketing has become a top priority for modern businesses," said Michaela Jeffery-Morrison, International Events Director at Innovation Enterprise. "This summit presents the perfect opportunity to discuss current developments, problems and solutions with the top minds from Fortune 500 organizations."
In addition, attendees will have at least one month's access to the IE. Membership site where they are able to explore content from the 'Digital Marketing Innovation Summit' and all previous IE. Summits, to find statistics & learning methods to extract, identify, or otherwise.
For a complete list of speakers, agenda and registration details for The Digital Marketing Summit, visit http://theinnovationenterprise.com/summits/digital-marketing-san-francisco-2013#overview.
About Innovation Enterprise:
Innovation Enterprise, a CFO Publishing company is an independent business-to-business multi-channel media brand focused on the information needs of Senior Finance, Operations, Planning, Strategy, Decision Support & Advanced Analytics executives. Products include IE.Summits, IE.Finance, IE.Analytics, IE.Operations, IE.Strategy, IE.Membership and IE.Insights.
Whether it's delivered online, or in person, everything IE produces reflects the company's unshakeable belief in the power of information to spur innovation.