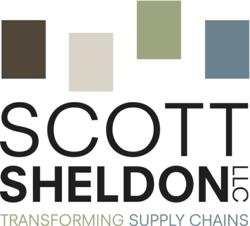 Hard work is what won us this award and we are honored to be the recipient.
Medina, OH (PRWEB) July 03, 2013
Scott Sheldon is blowing away the competition in Cleveland. For the fourth consecutive year, the supply chain and logistics consulting firm tops the charts in Technology Integrated Systems Design.
The award, given by the U.S. Commerce Association (USCA), supports Scott Sheldon's diverse resume in transportation and warehouse management system implementations, which have generated strategic cost savings ranging from 17% to over 90% for their clients. "Hard work is what won us this award and we are honored to be the recipient," commented Scott Spyker, president and CEO of the Medina-based firm.
"We are proud to be a part of the Cleveland business environment and look forward to the exciting and new developments of this city," adds Spyker. "In the past year, we have done our part to help put the city we love back on the map—nationally and internationally—through projects with global healthcare and life science companies, plus our international partnerships."
The USCA "Best of Local Business" Award Program recognizes outstanding local businesses throughout the country. Each year, the USCA identifies companies that they believe have achieved exceptional success in their local community and business category. These are local companies that enhance the positive image of small business through service to their customers and community.
Vice President of Operations, Richard Wroclawski, predicts, "With our current business momentum and dedicated work ethic, we will be the 'go-to' experts in the healthcare supply chain industry."
"We are currently writing a healthcare whitepaper, spotlighting our vision for this industry, plus contributing our knowledge in healthcare education and innovation," adds Mary Ellen Mattison, Director of Global Business Development.
The 2013 USCA Award Program focuses on quality, not quantity. Winners are determined based on the information gathered both internally by the USCA and data provided by third parties.
About Scott Sheldon, LLC.
Scott Spyker began the supply chain and logistics firm in 2004 in order to give a personal consulting experience to each and every client. Headquartered in Medina, OH the company prides their international experience across many industries—specializing in Health Care, CPG & Retail, and Industrial. Visit the website to learn more: http://www.scott-sheldon.com.
PR-111ks
###