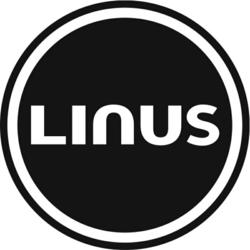 Bohemia, NY (PRWEB) July 08, 2013
On July 8, city bike designer, Linus Bike, comments on the different kinds of bicycle route-mapping applications that are available to avid cyclists.
According to a July 3rd, 2013 PCAdvisor.co.uk article titled, "What's the best type of map for cycling? Google, OpenCycleMap and more," many cyclists plan their rides using local knowledge. However, when wanting to venture into unfamiliar areas, there are a number of different maps and mapping software that make it easy for them to navigate."
Google has recently introduced a 'bicycling' aspect to their existing Maps application. When in the correct mode, the application will show bike trails and routes and well as including cycling as a means of transport in its 'Get Directions' results.
Garmin also created a Garmin's Connect course creator. It is free to use and will calculate the best cycle route, depending on where the user determined which roads they'd like to ride on.
There is a number of emerging smartphone apps that revolve around cycling. Bike Hub, CycleStreets and MapMyRide also enable users to plan and map out their cycling routes.
Jason Latty, a representative of Linus Bike, a city bike designer, sees these apps as useful tools for cyclists.
"These apps are so useful because it allows cyclists to get all kinds of useful information to best plan their route: elevation, traffic, etc. The fact that most of these routes can be utilized on cyclists' smartphones is even more beneficial because they can have access to the navigation at their fingertips, preventing getting lost or running into detours."
Linus Bike is a California-based bicycle manufacturer that specializes in creating vintage style city bikes and commuter bikes. Not simply a bicycle company, Linus Bike sells a complete line of accessories for the environmentally conscious and for those who have a fondness for European style bicycles and the great tradition of European cycling.
#####