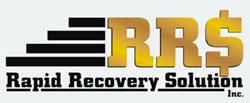 Bohemia, NY (PRWEB) July 04, 2013
On July 4, 2013, John Monderine, CEO of debt collection agency, Rapid Recovery Solution offers a response to an article detailing steps for consumers to take in order to relieve pressure from difficult financial conditions.
A July 1st, 2013 article from Daily Finance, "Declare Your Independence from Credit-Card Debt", outlines steps consumers should take in order to financially free themselves from any credit card debt looming over them.
Here are ways consumers can attain financial freedom:

Monitor and cut spending: Record each purchase in order to keep track of expenses and assess whether certain purchases were necessary and if you could have found a "cheaper substitute" instead.
Find opportunities to earn extra income: Consider picking up a part time job or working overtime to pick up some extra cash. If you're really in a bind, try holding a garage sale to get rid of unnecessary items and make a little extra money.
Try to negotiate for a lower interest rate with your credit card company: If you have a good credit history, see if they'll be amenable to lowering your interest rate. Even if your credit history isn't optimal, and you're paying penalties as a result, companies may still be open to lowering your rate in order to avoid bankruptcy.
John Monderine, CEO of debt collection agency, Rapid Recovery Solution, concurs with the above noted suggestions: "Consumers who find themselves financially locked or insolvent should adhere to these guidelines in order to turn their financial situation around. While there are often extenuating circumstances surrounding credit card debt, try to honestly evaluate where the majority of your expenses are coming from and see if it is possible to trim certain expenses. Medical bills, tuition costs and unforeseen events occur, making it easy to incur debt. If these extra expenses are necessary try to find ways to earn additional income. "
Monderine also adds that inflation and the rising cost of living does not ameliorate this situation, "The cost of living has not kept pace with the rate of inflation. As the cost of goods and services rise, the harder it is for consumers to pay for these, as their paycheck does not necessarily reflect the increase in cost. As a result, it is harder for consumers to make ends meet and it takes more money to maintain the same lifestyle before these increases took place."
Founded in 2006, Rapid Recovery Solution, Inc. is headquartered at the highest point of beautiful Long Island. Rapid Recovery Collection Agency is committed to recovering your funds. We believe that every debtor has the ability to pay if motivated correctly. We DO NOT alienate the debtors; we attempt to align with them and offer a number of ways to resolve not only your debt but also all their debts.
#####