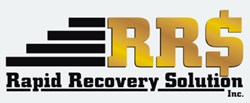 Bohemia, NY (PRWEB) July 08, 2013
On July 8, 2013, John Monderine, CEO of debt collection agency, Rapid Recovery Solution, discusses how consumers can best set themselves up for financial success as new credit card users.
A July 1st, 2013 article from Low Cards.com, "Common Mistakes for First Time Credit Card Customers", outlines common mistakes consumers make as newly minted credit card owners.

Not planning how to payback credit card bills: Accumulating debt is usually the result of poor payback planning. Monitor your expenses and be judicious in making your purchases. Be sure you can pay off your monthly balance and be able to pay on time.
Not following through with the original payment plan: Stick to the credit card payment plan you originally devised in order to not increase the amount of interest you have to pay on the card. By adhering to your plan you will save more money and pay off necessary expenses in order to build and maintain a good credit score.
Not closely tracking your credit card account: Be sure to check your account frequently to identify fraud or possible suspicious charges made on your card. Monitor your account to track how much you are actually spending so you can better budget yourself.
Not checking your credit report: Look at your credit report from time to time to see if you have any outstanding debts to pay back or if your identity has been compromised. Each of the three biggest credit reporting agencies offer free credit reports for consumers yearly. Be sure to take advantage of this complimentary service.
Not using the credit card: One of the worst mistakes a consumer can make is to not use the credit card at all. This move will only hurt your credit score. If you are hesitant to use a credit card, try to make at least one transaction a month in order to build good credit. Keep track of your payments so you can eliminate potential problems paying your monthly balance.
John Monderine, CEO of debt collection agency, Rapid Recovery Solution, agrees with the advice detailed above, "Consumers who recently take on a credit card often feel a false sense of financial freedom. Just because you have a card to make purchases you get to pay for later doesn't mean you should charge expense after expense. Take time out to plan and design a payment strategy in order to stay within your budget and eliminate the risk of overspending and under-saving. Consumers should make it a priority to own their credit card accounts and believe they have total control of what they spend on and how much they spend. Don't let your credit card bills control you. Make sure you are the one in control. Follow these steps to ensure you are well on your way to spend and save with confidence."
Founded in 2006, Rapid Recovery Solution, Inc. is headquartered at the highest point of beautiful Long Island. Rapid Recovery Collection Agency is committed to recovering your funds. We believe that every debtor has the ability to pay if motivated correctly. We DO NOT alienate the debtors; we attempt to align with them and offer a number of ways to resolve not only your debt but also all their debts.
#####