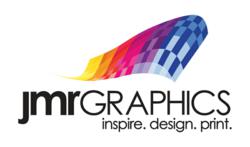 Central Islip, NY (PRWEB) July 08, 2013
On July 8, nationwide bus wraps manufacturer, JMR Graphics, comment on Virgin Atlantic's new interactive outdoor advertising stint in Manhattan.
According to a July 3, 2013 article on AdWeek.com titled, "Virgin Atlantic Turns NYC Park Bench Into the Lap of Luxury," the marketing and communications company that specializes in advertising, placed an "Upper Class Bench" on Broadway and Fifth Avenue in Manhattan in a pedestrian park near the Flatiron Building. This bench is acting as a "centerpiece of its experiential campaign designed to show people what it's like to fly Virgin Atlantic."
Passerby who decide to take a seat on the bench are serenaded by a string quartet and are served champagne and "haute" cuisine by flight attendants. To represent in-flight movies, a period costume drama was performed with a "noble steed," and a flash mob of shiny suited aliens acted out to represent the video games that are available on flights.
TJ Pannell, a representative of JMR Graphics, a nationwide bus wraps manufacturer, comments on the campaign. "Although it seems extreme, the eccentricity of the campaign served Virgin Atlantic well. This was definitely an advertising stint that created a lot of buzz around the Virgin Atlantic brand which is exactly why it was created."
JMR Graphics is an award winning Nationwide 3M Certified Manufacturer of Graphics for over a quarter of a century. We specialize in branding companies through Fleet Graphics, Vehicle Wraps, Architectural Wall Graphics, Promotional Window Clings, Floor Graphics, Event Signage and much more. We offer a variety of 3M Graphics Films, which are specially designed for most surfaces that require a changeable, short and long-term application. Our exceptional "Turn Key Service" is backed with a 3M MCS Warranty to give you peace of mind when you need optimum performance for the intended life of your graphics. With our state-of-the-art, cutting-edge facility we inspire our clients by providing creative design, custom-printed graphics and handle a network of nationwide installers. JMR Graphics provides expert capabilities and capacities needed to meet any graphic challenge.
#####