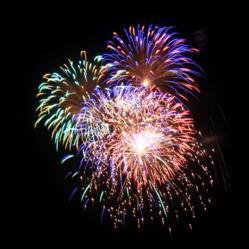 Many people who have overcome alcohol problems celebrate Independence Day sober and they have a lot of fun!
Amsterdam, New York (PRWEB) July 04, 2013
The St Jude Retreats reveals tips on staying sober this 4th of July for those who are committed to abstinence from alcohol. The non-profit company offers an alternative to alcohol and drug rehab, that helps people overcome habitual alcohol use problems through educational and self-change processes.
Michelle Dunbar, Executive Director at St Jude Retreats, believes there is no reason to not enjoy yourself at holiday celebrations if you do not drink. She quotes, "People who have recently stopped drinking need not to avoid parties and gatherings where alcohol may be served. Contrary to what is taught in traditional alcohol treatment programs and 12 step meetings, you don't have to hide away on holidays or attend hours at support group meetings. Many people who have overcome alcohol problems celebrate Independence Day sober and they have a lot of fun."
Here are a few tips for celebrating sober this 4th:
Bring a Mock tail. Bring an alcohol free version of your favorite cocktail. There are a variety of recipes available that include fresh fruit ingredients and club soda or tonic water. For fun, drink in wine glasses or add an umbrella or fruit to make the drink more festive. There are definitely going to be people there who can't or don't drink, and these are also kid friendly!
Play a game. Playing outdoor games is a great way to steer clear of the beer cooler. From volleyball to horse shoes there are plenty of party favorites that everyone will love. If your family is not the game-type, bring your own. There's no doubt that people will join in and it will take the focus off the fact that you're not drinking at the party.
Take a dip in the pool. If there's a pool available or even a lake, swim or hang out by the water. Not only is swimming a great exercise, but it reduces blood pressure in the hot sun.
Focus on conversation. Remember the reason why you're at the party, it's to celebrate independence day with family and friends. Focus on catching up with people you haven't seen in awhile or just spending time with family. If there is that one relative you know will hassle you about not drinking, have a mock tail in hand or be honest about your commitment to celebrating sober. You may want to even challenge that person to join you.
The bottom line is, you have come a long way, but you don't have to stop living because you had a past alcohol problem. Focus on the things that matter the most to you and have fun, before you know it the day will be over and you'll realize how much fun you had without alcohol. If you have been told by other alcohol programs that you should hide from alcohol, you may want to think about attending a non 12 step program such as St Jude Retreats. They will help you move beyond self-limiting habits without making you fearful or powerless.
To learn more about the program read the St Jude Retreats Reviews now.
The Saint Jude Retreats Program has over 23 years of experience in helping people not only overcome substance use, but to live permanently free from drugs and alcohol. The program is endorsed by leading addiction specialists, educators and philosophers as one of the leading non 12 step solutions available today. The program boasts an independently verified success rate and an educational and social approach to overcoming substance use.