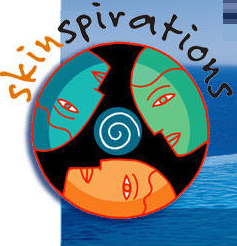 Men care about their looks just as much as women do – they just typically aren't as open about it.
Tampa Bay, FL (PRWEB) July 08, 2013
In 2012, Americans spent $11 billion on cosmetic procedures – surprisingly, more than 360,000 men contributed to that number by receiving Botox treatments (1). Skinspirations, a Tampa Bay nonsurgical cosmetic center, says "Brotox," or Botox for male patients, is becomingly increasingly common and less taboo.
Once relegated to the female population, Botox has gained popularity among men today – particularly those with what are considered "stressful" careers. Dermatologist Dendy Engleman said that Wall Street men are "the fastest growing segment of my patient population," because they're looking to smooth out the stress lines caused by the European crisis abroad and weak economy at home (2). Seemingly, the economy has had an effect on cosmetic procedures in males – a recent study suggests that a more youthful appearance allows men to generate more revenue than their "older-looking" peers, an asset in the leaner workforce today. As a result, the number of men seeking Botox has increased by 258% over the past decade. (3).
Owner of Skinspirations, Dr. Cynthia Elliott, says wrinkles and frown lines often ages men and makes them look angry – Botox helps her male patients appear more refreshed, relaxed & confident. Dr. Elliott says not only are more men seeking Botox injections, but treatments with injectable dermal fillers to fill wrinkles have now become the second most popular nonsurgical treatment for men. But for those men who are simply seeking Botox injections for a quick rejuvenation, Dr. Elliott offers three key tips to consider:
1.Look for Experience. Look for a professional with extensive experience in administering Botox because inexperienced injectors can leave you with a puzzled, skeptical or frozen expression if Botox is placed incorrectly. The practices that do the most Botox injections in the country are given a Platinum or Diamond designation by Allergan, the company that produces Botox Cosmetic, and is usually listed on their websites.
2.Ensure that you are receiving genuine Botox Cosmetic. The label should state that the product is made by Allergan, which is the sole manufacturer of Botox in the United States. Counterfeit Botox can cause an array of nasty side effects or simply may not produce results – be suspicious if the treatment price is significantly lower than other practices.
3.Have realistic expectations. Botox can do wonders for muscle lines that aren't deep but it may take several treatments to soften creases that have been deeply etched in over years. Results take several days to become apparent and last an average of three months before full movement returns.
Dr. Elliott believes the rise of Botox among men is just beginning and expects her male clientele base to continue to grow steadily.
"Men care about their looks just as much as women do – they just typically aren't as open about it," said Dr. Elliott. "Many of our male patients aren't necessarily what you would expect to see walking into a cosmetic facility, but the stigma associated with males receiving cosmetic procedures is quickly fading."
Dr. Elliott is a former emergency & trauma doctor with the experience and expertise to perform a wide array of nonsurgical procedures in her http://www.skinspirations-info.com. With a practice devoted exclusively to cosmetic and laser procedures, Dr. Elliott is often sought out to perform Botox injections.
For more information about Skinspirations or to schedule a free consultation, visit http://www.skinspirations-info.com.
About Dr. Cynthia Elliott and Skinspirations:
Cynthia Elliott, M.D., is the board-certified owner of Skinspirations, located in Clearwater, Florida. Dr. Elliott obtained her M.D. from the University of Illinois College of Medicine, and then completed her residency in Emergency Medicine at Denver General Hospital and the University of Colorado Health Sciences Center. She has been on staff at Bayfront Medical Center, St. Joseph's Hospital, University Community Hospital and Mease Countryside Hospital, and has served on the faculty of the USF School of Medicine. Dr. Elliott currently serves as an expert witness in Cosmetic Medicine for the Florida Board of Medicine. Her company, ExpertEsthetics, provides online video training in advanced injection techniques, as well as hands-on technique training for other practitioners. Dr. Elliott is also a national and international trainer for Cutera Lasers, training other physicians in the use of aesthetic lasers with skin of all colors. Skinspirations specializes exclusively in rejuvenation, enhancement and anti-aging treatments for the face and body. With her staff of aesthetic experts, you know you'll get the best results obtainable. Dr. Elliott has been in practice for over 20 years, and has the experience and reputation to have been chosen by the makers of Botox® Cosmetic and Juvederm to train other physicians and practitioners in her techniques. For more information, visit http://www.skinspirations-info.com.
1.Harris, Danita. "Brotox? Cosmetic Plastic Surgery Rises; Westlake Doctor Says Growing Number of Men Turn to Botox." Newsnet5.com. ABC, 17 May 2013. Web. 18 June 2013. newsnet5.com/dpp/news/health/brotox-cosmetic-plastic-surgery-rises-westlake-doctor-says-growing-number-of-men-turn-to-botox.
2.Berman, Jillian. "Wall Street Men Getting More Botox To Hide Growing Stresses Of The Job." TheHuffingtonPost.com. The Huffington Post, 06 Aug. 2012. Web. 18 June 2013. huffingtonpost.com/2012/08/06/wall-street-men-botox_n_1747700.html.
3.Garrard, Cathy. "Would You Consider Brotox?" Mensfitness.com. Men's Fitness, n.d. Web. 18 June 2013. mensfitness.com/gear/fashion-and-trends/would-you-consider-brotox.