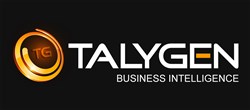 Harold Saini, Chief Program Manager of Talygen, stated "With Talygen's brilliant integrated solution, companies now have a seamless way to manage the entire life cycle of a Project and ensure seamless client communication"
Palo Alto (PRWEB) July 04, 2013
Companies have traditionally struggled with the challenge of managing projects and clients. Talygen, the leader in Business Management Automation, has now given businesses more options than ever by providing an integrated single point solution for managing the full life cycle of projects and clients
Prior to Talygen, companies have employed dozens of mostly incompatible tools to try and track various metrics of their projects and communicate with their clients. With Talygen, companies now have the ability to fully manage their projects and client communications from within Talygen
Some of the key features that enhance Talygen's Project Management and Client Management abilities are:

Separate Client Module
Ability to upload Desktop Screenshots for Client review
Direct interaction of the Client with the Project Team using the Message-board functionality.
Built in Ticketing feature to help Clients manage issues
Ability of both the Company and Client to upload documents to a private cloud storage space within Talygen
Send invoices to Clients from within Talygen and have the Client review them using the Client Module
Give both the Client and the Company the ability to review, export and print spreadsheets, PDF's as well as other project reports.
Talygen also offers the ability for companies to accurately monitor what team members are doing at any given point in the day. This is done using advanced features like Time Tracking, Desktop Screenshots, Mouse Monitor, Message Boards, Ticketing System and Real Time Project Statuses. This enables Managers to administer their projects in a more efficient fashion and ensures transparency between company's senior Management and Employees. By improving internal communication and auditing, companies can ensure that projects remain on track and that any deviation from the projected plans is immediately identified and rectified.
Harold Saini, Chief Program Manager of Talygen, stated, "We have made Talygen the most advanced Business Management Automation package in the industry today. Companies can run their entire business using Talygen. Processes and workflows that previously had to be managed manually or via individual software applications can now be managed via Talygen. This application is an amazing product for any business organization, big or small. You can manage every aspect of your business, employees, contractors, and customers. With its low per user cost and instant availability, it is the perfect fit for every business. Prior to Talygen, companies had to use dozens of different tools to manage their Clients and Projects. In most cases these tools did not talk to each other and thus project statuses ,milestones and alerts were not shared efficiently and correctly. With Talygen's brilliant integrated solution, companies now have a seamless way to manage the entire life cycle of a Project and ensure seamless client communication"
Talygen newest version of its Software as a Service (SaaS) application has been designed from the ground up to work both with all major browsers on PCs and Macs as well as all major tablets in the 10" and 7" range. The core Talygen application needs no installation as it is a pure web based application and will work with any modern internet enabled browser. Thus, Talygen is available to everyone in the office or on the go. In today's competitive business environment, successful companies are constantly challenged with managing employees, projects, clients and costs. With Talygen, companies now have more ways than ever to make that happen.
Talygen also offers optional desktop solutions for companies wanting OS specific features like screen capture. Talygen continues to support all major Operating Systems like Mac, Windows and Linux and is continuously enhancing features to help companies better manage their resources. Talygen also offers state of the art apps on iPhone, Android, Windows Phone and Blackberry to help keep its customers organized.
About Talygen
Talygen is the worldwide leader in Business Management Automation. Talygen's integrated suite of services and processes allows businesses to manage all of their core workflows via our Software as a Service (SaaS) application. Talygen allows companies to automate, regulate and enforce their corporate processes. Talygen empowers businesses and their employees to manage the full set of corporate tasks without having to install specialized software for each of them. With its wide variety of features, easy to use concepts and enhanced functionality, it allows Corporate Managers and Employees to overcome common complications that cause unnecessary delays in their business.
Press Contact:
Talygen, Inc.
Harold Saini
(650) 800-3850
228 Hamilton Avenue 3rd Floor
Palo Alto California 94301