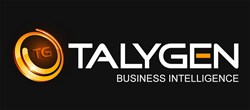 Palo Alto, CA (PRWEB) July 05, 2013
Talygen has released the new version of its award winning Business Management Automation application, with a strong focus on Time Tracking. Talygen has been an industry leader from the beginning in helping companies Track Time via our state of the art web, desktop and mobile based time tracking solutions. With the release of its latest version Talygen has taken that strong heritage in Time Tracking and enhanced it even further to help companies have even more control. Companies now also have the ability to immediately share the billable hours with their Clients, to ensure accurate billing. Clients also have been provided with a dedicated Client Module, which allows them to quickly view the hours worked on their projects as well as the desktop screenshots of the work performed. These advanced features along with a Ticketing system, Message Board, and an Expense Tracker allow Companies to focus more on productivity and efficiency.
Talygen provides the most advanced state Time Tracking module available in the market. What makes Talygen unique is the focus that it has placed on the user experience. The Time Tracker is easy to setup and use and has a very low learning curve. The Time Tracker is very flexible and allows an employee to track time for a project or even for a task. The employee can also mark the time tracked as billable or non-billable. Employees also have the ability to manually enter their time. The time entry can be paused and resumed to help employees who are multi-tasking. With a desktop version and a smartphone version of the Time Tracker module available, along with standard web version, Employees can track time anywhere and anytime.
The advanced Time Tracking module is loaded with features like:

Manual time entry for task (Offline tracking).
Ability to set weekly time limits for each project by user.
Screen shots from Windows/Linux/MAC Desktop application.
Time tracking on the go from different Smart phones (Android, Windows Phone, iPhone and Blackberry) as well as Tablets ( iPad, Galaxy Tab, Nexus etc.).
Time capturing in 12/24 hour format.
Pause/Resume feature on time tracking.
Easy Reports to help inform Clients and Managers how the work time was spent.
Ability to compare planned costs versus actual costs.
Ability to Measure employee performance.
Automated invoicing and billing
Automatic synchronization of time captured from different devices for same task.
Talygen not only helps to plan, organize and manage projects but also helps in comparing planned costs versus actual costs. It helps Managers and Clients to better understand the effort and time being spent on each project. Talygen is continuously and successfully assisting current and new users in managing their businesses, while focusing on providing the most advanced customer experience available today.
Harold Saini, Chief Program Manager of Talygen, stated, "We have made Talygen the most advanced Business Management Automation package in the industry today. Companies can run their entire business using Talygen. Processes and workflows that previously had to be managed manually or via individual software applications can now be managed via Talygen. This application is an amazing product for any business organization, big or small. You can manage every aspect of your business, employees, contractors, and customers. With its low per user cost and instant availability, it is the perfect fit for every business. Talygen's heritage and expertise in Time Tracking are already well known in the industry. Now Talygen has released an even more advanced version of its Time Tracking tools giving Companies and their Employees even more options to accurately track time and bill their Clients."
Talygen newest version of its Software as a Service (SaaS) application has been designed from the ground up to work both with all major browsers on PCs and Macs as well as all major tablets in the 10" and 7" range. The core Talygen application needs no installation as it is a pure web based application and will work with any modern internet enabled browser. Thus, Talygen is available to everyone in the office or on the go. In today's competitive business environment, successful companies are constantly challenged with managing employees, projects, clients and costs. With Talygen, companies now have more ways than ever to make that happen.
Talygen also offers optional desktop solutions for companies wanting OS specific features like screen capture. Talygen continues to support all major Operating Systems like Mac, Windows and Linux and is continuously enhancing features to help companies better manage their resources. Talygen also offers state of the art apps on iPhone, Android, Windows Phone and Blackberry to help keep its customers organized.
About Talygen
Talygen is the worldwide leader in Business Management Automation. Talygen's integrated suite of services and processes allows businesses to manage all of their core workflows via our Software as a Service (SaaS) application. Talygen allows companies to automate, regulate and enforce their corporate processes. Talygen empowers businesses and their employees to manage the full set of corporate tasks without having to install specialized software for each of them. With its wide variety of features, easy to use concepts and enhanced functionality, it allows Corporate Managers and Employees to overcome common complications that cause unnecessary delays in their business.
Press Contact:
Talygen, Inc.
Harold Saini
(650) 800-3850
228 Hamilton Avenue 3rd Floor
Palo Alto California 94301