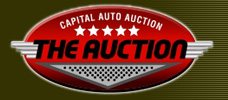 Public online auto auctions are now being held each week in Pennsylvania, Washington D.C., and Maryland by Capital Auto Auctions at http://www.capitalautoauction.com.
Washington D.C. (PRWEB) July 03, 2013
Capital Auto Auction, the Nation's leading public auto auction clearing house for cars donated to charitable organizations, is now holding weekly live and online auto auctions with several hundred used automobiles for sale under $1,000 at its locations in the Washington D.C. Metro, Boston/New England, and Philadelphia Tri States area.
Capital Auto Auction has been the place to go for low cost automobiles in all categories and conditions since 1989. Maryland public auto auction car buyers can count on finding a wide variety of cars that are great bargains in every type of vehicle ranging from family cars, transportation compact, mini and full sized vans, SUVs, pickups and sports cars and mini vans to SUVs and sports cars. They often also have a number of motorhomes, boats, and motorcycles to choose from each week. The inventory on Capital Auto Auction's lots varies each week and potential buyers can always count on a variety of vehicles on the block in nearly every category imaginable. The vehicles are sold by professional auctioneers who leading the bidding. Buying a car is simple and basic: vehicles are sold to he highest bidder and there is no haggling over prices as one might expect to encounter when negotiating with used car lot dealers or private parties.
There is no cost to attend auto auctions at Capital Auto Auction. Each week a full listing of cars that will be available at each location in upcoming live/drive sales is posted on line at capitalautoauction.com under the company's Auction Calendar. Bids are also accepted in real-time Internet auctions where details of the cars and photographs can be viewed on line.
Vehicles can be viewed in person up to one hour in advance of the beginning of each live/drive auction (30 minutes at the Temple Hills, Maryland site). Cars can be paid for with cash, certified bank checks, Visa or Master Charge. A minimum deposit of $200 to $500 (depending upon the purchase price) is required for cars not paid for in full at the auction with the balance due when the car is picked up within one business day. Anyone purchasing a car at the live/drive auctions must present a valid U.S. issued drivers license and be 18 or older. Bidders at the live/drive auctions can pre-register advance in person or on line to complete paperwork that will be required when a purchase is made.
The auctions are held at the following locations:
•905 Brentwood Road, NE, Washington, DC 20018, Phone: (202) 269-3361, Fax: (202) 529-4452, Email: dc(at)capitalautoauction(dot)com;
•Public Auto Auction Maryland: 5001 Beech Road, Temple Hills, MD 20748, Phone: (301) 316-4980, Fax: (301) 316-4982, Email: th(at)capitalautoauction(dot)com;

Public Auto Auction New Hampshire: 190 Londonderry Turnpike, Manchester, NH 03104, Phone: (603) 622-9058, Fax: (603) 622-9063, Email: nh(at)capitalautoauction(dot)com and;
•5135 Bleigh Avenue, Philadelphia, PA 19136, Phone: (215) 332-2515, Fax: (215) 332-2534, Email: pa(at)capitalautoauction(dot)com
Many of the cars auctioned have been donated to a number of charities. Capital Auto Auction handles the sales of these vehicles with sizeable proceeds collected for organizations such as: Goodwill, Cars for Breast Cancer, Volunteers of America, the Salvation Army, Charitable Auto Resources, Susan G. Komen for the Cure, Cars for Causes, Cars Helping Veterans, the National Kidney Association, Homestretch, Cars Helping Pets, Purple Heart Car Donation Program, Kars 4 Kids, Cars to Help Kids, and Melwood Growing Together.
In addition to being a great source for car buyers, Capital Auto Auction is also a reliable option for anyone wishing to sell a vehicle on consignment. Capital's staff of experienced sales pros takes all of the phone calls, makes arrangements for sales, and even handles any problems or disputes that may arise with a sale. Vehicles are shown off at their best by Capital Auto Action's staff, who are dedicated to getting all sellers full value for their cars, trucks, motorcycles, boats, and other items. Selling through Capital Auto Auction helps sellers avoid losing money on trade-ins and to get full value for their vehicles. Sellers' vehicles are safely seen by hundreds of potential buyers, and no strangers come to their homes or call. Also, there are no expenses for advertising. Autos sold on consignment must be free of any liens and registered in the name of the sellers. A limited number of consignment slots are available for each auction.
Capital Auto Auction has auctioned thousands vehicles of all types since 1989, and it's 60,000 square foot Washington headquarters facility is centrally located for easy access for buyers from the Capital area and Maryland and Virginal suburbs. Its other facilities are in Philadelphia, Temple Hills, MD, and Manchester, N.H., making it a short drive for Boston auto auctions and the entire New England region.
Anyone looking to buy or sell a used car should look at Capital Auto first. Capital Auto Auction is the one-stop place to look for the best deal on the market. More information about Capital Auto Auctions can be found online at http://www.capitalautoauction.com.