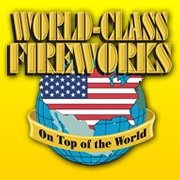 We're thrilled to have Jake's Fireworks on board as a partner
Pittsburg, KS (PRWEB) July 04, 2013
The American Pyrotechnics Association has honored Jake's Fireworks by featuring Mike Marietta and the company's partnership with the Folds of Honor Foundation for the 2013 Fourth of July Season.
The feature appeared in the APA's e-newsletter:
"A true patriot, Michael's company Jake's Fireworks is partnering with the Folds of Honor Foundation to raise funds in support of scholarships for children of service men & women killed or disabled while serving our nation. As a longtime member of the APA, he recognizes and appreciates the work the association does to promote industry interests within regulatory agencies and on Capitol Hill. Through dues dollars and generous sponsorships, he supports the association's efforts to preserve & promote the American tradition of celebrating with fireworks!" APA citation.
Jake's Fireworks announced its partnership with the Folds of Honor Foundation for the 2013 Fourth of July Season in May. Folds of Honor provides educational scholarships to children and spouses of military servicemen and women killed or disabled while serving in the military. As of January 2012, more than one million dependents have been affected by the wars in Iraq and Afghanistan. Of these, 85 percent do not qualify for federal scholarship assistance.
Jake's Fireworks has created a "Folds of Honor Firework" to be sold at all 250 locations in six states over the Fourth of July holiday. For each Folds of Honor firework sold ($30 retail), Jake's Fireworks is prepared to donate $10 to Folds of Honor Foundation fund. Jake's Fireworks goal is to raise $250,000 for Folds of Honor through the sale of the special firework.
"We intend to make this a huge success in order to honor those who gave their all so that we may celebrate our freedom." Michael Marietta, CEO mentions. "Jake's Fireworks and Fold of Honor are both true American success stories and family-run business.
"We're thrilled to have Jake's Fireworks on board as a partner," said Major Dan Rooney, founder of Folds of Honor. "By purchasing Folds of Honor fireworks and celebrating our country's Independence Day, we can simultaneously celebrate the military men and women that make our freedom possible."
About Jake's Fireworks:
Jake's Fireworks recently opened its new world headquarters in Pittsburg, Kansas, where Grandma Helen Marietta started the company 75 years ago with a fireworks stand on the side of her country store. The new 500,000 square foot, state-of-the-art facility allows Jake's to carry more inventories and have a central distribution point to serve its many outlets across the Midwest. One of Jake's proprietary fireworks is Excalibur, the #1 selling artillery shell firework of all time.
Website: http://www.jakesfireworks.com
About APA:
The American Pyrotechnics Association (APA) is the voice of the fireworks industry promoting safety in the design & use of all types of legal fireworks. Its members are committed to safety and regulatory compliance. APA members set the agenda and determine the priorities that serve the common good of the companies and professionals in the fireworks industry.
Website: http://www.americanpyro.com/