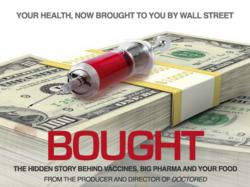 (PRWEB) July 03, 2013
Is the traditional Fourth of July BBQ meal wrought with food that is genetically engineered (GE) and genetically modified (GMO)? How do you know? President Obama stated publicly in 2007 on the campaign trail that he would push to require all GMO food be labeled. However, in 2013 Americans cannot claim to celebrate a sense of freedom of choice with the food they are consuming since the U.S. does not require labeling of GMOs on food products.
Think it's not an issue for you? Think again.

GMOs are now present in 75 to 80% of conventional processed food in the U.S. (according to the Grocery Manufacturers Association). (i)
58% of Americans are unfamiliar with the issue of GMOs in food (according to a 2006 Pew Initiative on Food and Biotechnology study). (ii)
GMOs are banned or significantly restricted in 30 other countries around the world.
What's the Impact of GMOs in Food?
"There is no long term study showing that GMOs are safe. Our government, unlike every other government in the civilized world, has decided to assume they are until they see harm. This is in spite of mounting evidence pointing at a real concern. Other countries are demanding that proponents of GMOs in food supplies prove they are safe before subjecting their population to a giant test," said Jeff Hays, producer of Bought.
Until this issue is satisfied, Americans should at least have the right to know what's in the food they are paying for with their own money, right? Americans have the freedom to choose to eat fast food, frozen food or organic food but NOT genetically modified food? At this point, the government is currently making this decision for Americans. That's not the definition of freedom nor is that what the majority of the population wants.
According to a Reuters 2010 poll, more than 90% of Americans thought GMO-containing foods should be labeled. (iii)
What is the future? What can be changed? What can you do?
Americans have fought for freedom but what about freedom to know what's in our food? In fact, thousands Moms are marching and holding events in 169 cities across America on July 4th to fight for labeling GMOs.
These are just a few of the questions that will be addressed and answered in the movie "Bought".
Jeff Hays and Bobby Sheehan are enlisting Americans to fight for this freedom too. That's why they have decided to engage the public in the fund raising activities and are hosting their campaign on the popular Indiegogo site, at http://www.supportboughtmovie.com. They are nearly complete in their fund-raising goal, which is further evidence of the power of crowd funding, especially with such a controversial topic as this.
"I have seen the research and we are interviewing some of the world's leading experts. It is extremely frightening and every American should be educated about what is in the food they eat every day. It is impacting every one of us every single day, but the long-term effects are mind boggling," said Jeff Hays, producer of Bought. "It's time we ban together and stand up for ourselves, our health and our world…let them know we cannot be bought! We believe it is time to for our government to declare independence from big agribusiness and do what is right for the health and public safety of Americans."
About
Bought is a film about the issue of health being sold out from underneath individuals through big pharmaceutical companies, dangerous vaccinations and a food supply chain contaminated by the use of GMO's. Jeff Hays started Capstone Entertainment in the mid-nineties and built a production/distribution company to a multi-million dollar level and won numerous awards in children's programming. One of Jeff's most notable films was Fahrenhype 9/11, which he produced in 2004 featuring Ron Silver, Dick Morris, Senator Zell Miller, Mayor Ed Koch and
others. This film generated millions in revenue and was widely accepted by the public and received positive reviews from the NY Times, Variety and other media. In 2005, Jeff produced On Native Soil where he was short-listed for an Academy Award. He also produced My Workout on Lifetime Television for a year and most recently released Doctored which has already sold over 150,000 copies. Bought is currently scheduled to be released Spring 2014. For more information go to http://www.SupportBoughtMovie.com or contact Renee Stewart at 866.519.5445 or rstewart(at)TabooPR(dot)com.
References:
(i)http://www.annualreviews.org/eprint/9Ntsbp8nBKFATMuPqVje/full/10.1146/annurev.arplant.58.032806.103840
(ii)http://www.pewtrusts.org/uploadedFiles/wwwpewtrustsorg/Public_Opinion/Food_and_Biotechnology/2006summary.pdf
(iii) http://www.centerforfoodsafety.org/issues/976/ge-food-labeling/us-polls-on-ge-food-labeling