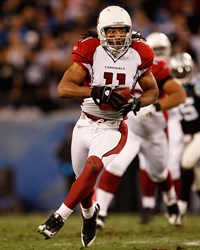 Phoenix, AZ (PRWEB) July 04, 2013
According to the National Commission on Sleep Disorders Research, about 38,000 deaths occur in the US on an annual basis that are related to sleep apnea making it the "Silent Killer. Many people are unaware that they need to seek treatment as it has become customary for individuals to feel tired throughout the entire day. This is due to the stress put on the body from not being able to breathe for up to 10-15 times per hour while asleep. David Gergen, President of Pro Player Health Alliance (PPHA), launched the "Tackle Sleep Apnea" campaign to raise awareness of this deadly disorder. With NFL greats such as Larry Fitzgerald and Mike Haynes attending free public events hosted by PPHA to share their personal struggles in addition to David Gergen's decades of experience in oral appliance therapy, they have formed the ultimate team to "Wake up America".
A Mayo Clinic study showed that over 60% of former NFL players have sleep apnea; who better to share testimonies related to the "Silent Killer" in the communities throughout the nation? "I am thrilled to see the momentum that we are making to help spread awareness of sleep apnea on a national level with these fantastic NFL greats!" said Mr. Gergen. "Spreading awareness at these events and screenings and through radio and television has been wonderful. I believe by spreading awareness we can save lives."
In order to give others the best sleep possible, awareness has to be raised in the public communities throughout the country on what a good night's sleep actually is. Learn more about Pro Player Health Alliance by visiting http://www.proplayersleep.com
About Pro Player Health Alliance
Pro Player Health Alliance (PPHA) is an organization dedicated to helping former NFL players, through providing testing and treatment options for those who suffer from sleep apnea. In addition, the PPHA is dedicated to integrating education and raising sleep apnea awareness, in a fun and memorable way. In addition to the campaign, the PPHA is dedicated to testing and getting people treated who suffer from sleep apnea. The PPHA was created by David Gergen, President of Gergen's Orthodontic Lab and Former NFL legends.
About David Gergen
As President of Pro Player Health Alliance and Gergen's Orthodontic Lab, he has been a nationally respected dental lab technician for over 25 years. He received the award for "The Finest Orthodontic Technician in the Country" given by Columbus Dental in 1986. He also has been appointed chair of the dental wing of the American Sleep and Breathing Academy a national interdisciplinary academy dedicated to sleep training and education with over 60,000 members. He has worked for some of the pioneers in the orthodontic and sleep dentistry fields. One of his proudest achievements is receiving The National Leadership award for Arizona Small Businessman of the Year in 2004.