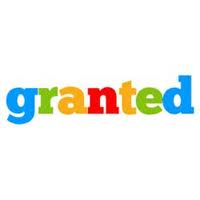 Veterans provide valuable contributions to the U.S. workforce through their unique experiences and skills.
Pasadena, CA (PRWEB) July 04, 2013
The U.S. Department of Labor announced recent plans to give nearly $29 million in grants for veteran employment programs. The money will help more than 14,000 veterans with job training and placement. In efforts to combat high veteran unemployment, many employers on Granted.com specifically target military servicemen and women or offer accommodations.
The grants were awarded by the U.S. Department of Labor's Veterans' Employment and Training Service and will go towards helping homeless veterans, in particular, get back on their feet. The $29 million will be used to fund services such as job training, job placement, career coaching, financial management, and affordable housing. The grants are expected to help over 14,000 veterans nationwide and were part of veteran re-employment efforts by the Homeless Veterans Reintegration Program.
Military servicemen often find the transition back into civilian life to be difficult. There has been widespread coverage concerning the effect of post-traumatic stress disorder or severe injuries on veterans and their families. However, even for physically and psychologically healthy servicemen, finding employment can be a challenge.
Many veterans find that the skills and training they received in military service does not necessarily translate into civilian employment. This is compounded by an already difficult job market, as veterans compete with more experienced or educated job-seekers and employer biases against veteran hiring.There is often a disconnect between employers and former military members. Many employers do not understand or see the value of the skills or experiences that veterans have to offer. Others may choose to avoid hiring veterans altogether, fearing the challenges that may come with active-duty reserve members or disabled veterans. All of these factors have resulted in high rates of homelessness and unemployment among veterans, especially in comparison with the overall civilian population.
There have been many ongoing efforts to ease the transition by providing better training to employers with veteran employees. Many employers have begun actively targeting veterans in their recruiting efforts and are willing to make accommodations for various disabilities. On job site Granted.com, nearly 13,000 openings for veteran jobs were listed at the time of this release. The decline in veteran homelessness and unemployment compared to previous wars has been a result of ongoing efforts to educate companies and provide greater job support for military servicemen and women.
"Veterans provide valuable contributions to the U.S. workforce through their unique experiences and skills," said Harrison Barnes, CEO of Granted.com. "Employers should be sensitive to various challenges that veteran employees face and offer accommodations when possible."
About Granted
Granted.com is a job search site based in Pasadena, CA. It is a part of the Employment Research Institute and is owned by A. Harrison Barnes.