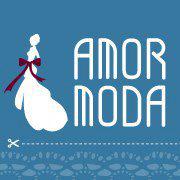 (PRWEB) July 04, 2013
Looking for trendy wedding jewelry? Amormoda.com, one of the leading wedding dress company, is now offering its designer wedding jewelry at discounted prices for July. All clients can get a discount when checking out, up to 55% off.
The wedding jewelry from Amormoda.com includes 291 items, and they are specially designed to shine with luxury and style. Now, all the people can enjoy the discounted prices, on an average level of about $20, and free shipping worldwide. Now, ladies don't need to pay a lot of money to look gorgeous.
The company has also listed the top-3 best-selling models, which are gorgeous alloy with rhinestones wedding bridal jewelry set (model: 011004472), ivory pearl two-part mini-heart ladies necklace and earrings jewelry set (38 cm) (model: 011005550), and jewelry sets birthday gift party jewelry with pearl (model: 011017852) separately.
At AmorModa, a consumer can give the company direct feedback through email or a phone call. This will maintain a level of public relations credibility for the company. The company also offers a rapidly expanding fashion accessories section, featuring designer wedding veils, wraps, headpieces, shoes, lingerie and others.
In addition, Amormoda.com has recently developed its website to a multi-lingual platform in distinctive languages, and they hope it can attract more potential customers from different countries to expand its global market share.
Amormoda.com specializes in the manufacture and retail of high-quality cheap prom dresses, wedding dresses and special-occasion dresses. It has a rich experience over 10 years in the industry, and has a vast knowledge of craftsmanship and consumer needs.
To learn more about Amormoda.com, please visit: http://www.amormoda.com/.