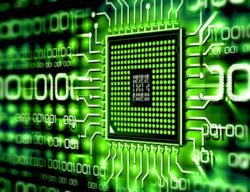 When one considers how ineffective antivirus software is, this strategy is nothing short of revolutionary.
Dallas, Texas (PRWEB) July 05, 2013
idcloak Technologies today releases a new article in the Knowledge Centre that recommends an effective and mostly-unknown strategy for coping with internet-born malware attacks. Instead of focusing on defending against individual viruses, idcloak's method involves creating a virtual space that viruses can only infect for the duration of a single computer session.
idcloak's web researcher and writer of the article, Robin Welles, introduces the system. "We point security-conscious professionals and their businesses towards a write-protected Windows to Go Live USB which is housed in an SD card with the write-protection switch activated. Live USBs are operating systems on a stick: they allow the user to carry a portable computing environment and use it on any device they choose. But if Windows to Go is write-protected at the hardware level using the SD card's switch, that operating system becomes unmodifiable. Even if the user is hit by the worst infections around – say a phishing email (see: what is phishing) which attempts to infect the computer with debilitating ransomware – the virus would simply fail to function as it could not modify system files."
Of course, the question arises: if viruses cannot be stored, then surely nor can files; so how does a user create, edit and store files during an internet session?
"The user simply needs to opt to store all files in the cloud – using Live SkyDrive, for example," explains Welles. "That way they may use the internet for their work, while putting neither their machine, nor their Windows to Go OS at risk from web-born infection. When one considers how ineffective antivirus software is, this alternative AV strategy is nothing short of revolutionary."
idcloak is a developer of proxy web services that encrypt internet connections and prevent Track IP address technologies from identifying users online. Learn more at http://www.idcloak.com.
Written by Gill-Chris Welles