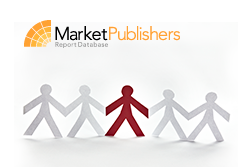 London, UK (PRWEB) July 04, 2013
In 2012, revenues within the worldwide generics market were worth around USD 265 billion, registering growth by nearly 9.25% YoY. Generics' contribution to the overall pharmaceutical market is estimated at approximately 20%. Recently, some companies have filed the ANDA for the potential generic drugs in the short term; this has provoked stiff market competition in terms of innovative molecule (NCE).
The oral drug delivery segment holds the largest share of the total drug delivery market – over 50%. Currently, the oral drug delivery market is evaluated at USD 49 billion. It is expected to register growth at an 11% CARG in the upcoming years to override USD 89.9 billion by 2016. The growth is likely to be fueled by ongoing technological advancement of drug delivery systems. The worldwide injectable drug delivery market is anticipated to exceed USD 28.9 billion by 2015.
Research report "Innovative Drug Delivery Systems: Novel Product and Formulation Technology Licensing Opportunities for Generic Pharmaceutical Companies" created by MP Advisors has been recently published by Market Publishers Ltd.
Report Details:
Title: Innovative Drug Delivery Systems: Novel Product and Formulation Technology Licensing Opportunities for Generic Pharmaceutical Companies
Published: June, 2013
Pages: 123
Price: US$ 2,500.00
http://marketpublishers.com/report/medical_devices/drug_delivery/innovative-drug-delivery-systems-novel-product-n-formulation-technology-licensing-opportunities-4-generic-pharmaceutical-companies.html
The report grants access to a comprehensive overview of the worldwide market for drug delivery systems with a special focus on oral and injectable formulations. It unveils essential present and historical data on the industry performance; outlines major market opportunities; and reviews the predominant market trends. The study describes key formulation technologies and their pharmaceutical applications and also identifies their advantages. The report discusses currently marketed drugs; traces the recent stage pipeline development; sheds lights on the competitive environment; and examines top companies performance and strategies. Moreover, the research characterizes the regulatory landscape, and forecasts possible ways of the future development of the drug delivery systems market in the upcoming years.
Proprietary formulations technologies covered in the report include: Colal, Glide SDI, Arestat, GeoClock, GeoMatrix, FlashTab, Lock Tab, Medusa, Eligen, Oradur, EnteriCare and Saber.
Report Scope:

Overview of the global generic industry: present status and future opportunities.
Therapeutic focus and examination of the major trends in advanced drug delivery systems based on recent deals.
Analysis of the patent expiry impact.
Review of the generic companies' strategies.
Discussion of important industry issues such as relationship between solubility and permeability in formulations; formulation approach for water – insoluble drugs and oral peptide delivery; FDA guidelines for 505 (B)(2) applications and advantage of development; types of changes allowed in 505 (B)(2) development and its advantage; regulatory challenges in clinical data requirement in 505(B)(2) development and safety studies.
Comprehensive analysis of applications and advantages of formulations technologies for more than 75 pharma companies with over 100 formulation technologies in oral and injectable formulations.
Overview of the recent stage pipeline development.
Identification of the market opportunities and future market outlook.
More insightful research reports by the publisher can be found at MP Advisors page.