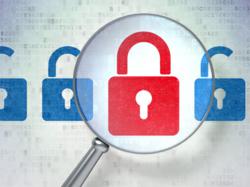 The IP Proxy Checker shows the user whether they are connected through a transparent, anonymous or highly anonymous proxy connection
Dallas, Texas (PRWEB) July 05, 2013
idcloak has released an IP proxy checker which automatically displays a proxy user's anonymity level and IP address when they visit the page. Proxy checking is an essential safety check for users of an IP address proxy list as it proves that their real IP address will not be spilled when retrieving content. The checker is additionally able to assess the anonymity of a site-based web proxy server.
"Really, it's a 'piece-of-mind' service," explains idcloak's senior web researcher, Robin Welles. "Anyone employing a proxy to hide their tracks when accessing the internet wants to know for sure the proxy is doing what it says on the tin."
Proxies are remote computers that act as a buffer between a user and the internet. By accessing the net from that location, the user can make it seem they are physically based there. This remote rerouting fulfills a variety of roles, such as negotiating geographical price prejudices; bypassing georestrictions; circumventing local web censorship; or browsing without leaving a digital signature. Each task requires different levels of anonymous protection.
"The IP Proxy Checker shows the user whether they are connected through a transparent, anonymous or highly anonymous proxy connection," says Welles.
"This knowledge is essential for the successful completion of many proxy tasks. To take an extreme example, there are internet users living under regimes where web use is closely watched, and saying the wrong thing can lead to serious repercussions. In Saudi Arabia last week, seven people were sentenced to between five and ten years just for posting calls to protest on Facebook. That kind of event puts into perspective just how important dependable anonymity is for some."
idcloak is a Dallas-based developer of proxy-based services which facilitate freedom, safety and privacy on the web. For more, see http://www.idcloak.com.
Written by Gill-Chris Welles