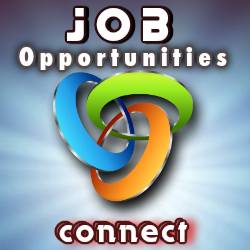 "Networking and working together to create success for the job seeker and the companies involved in the employment process gives all of us a better opportunity for success and creates an environment where our job market will thrive and grow for all of us"
Payson, Arizona (PRWEB) July 08, 2013
As an established website, Houston Job Opportunities has grown in popularity online since being founded in 2010 and is now one of the go-to sites for those seeking job opportunities within Harris County. Its success is an example of how local search is redefining the way that internet users find the information they need to improve their lives. While mainstream, national employment sites offer a greater number of listings, HoustonJobOpportunities.com provides more relevant, up-to-the-minute information regarding employment opportunities for job seekers because they target one specific location instead of hundreds of thousands of cities all at once. As a result, more employers are turning to such localized sites to find the best applicants for their open positions. This gives both general and specialized staffing agencies opportunities to target these companies and turn them into paying clients.
Staffing agencies in Houston, Texas can purchase ad space at the website for substantially less than the price quoted by national competitors through the established Job Opportunities Connect Program . For a small investment, the agencies get to advertise to hiring authorities and entrepreneurs who are the exact clientele that they're looking to attract as customers. The ads themselves are generously sized and prominently displayed throughout the website, ensuring maximum exposure for the companies listed. For an additional fee, agencies can even have their own page at the HoustonJobOpportunities.com website, which will allow for them to convert even more visitors into clients. By offering custom-made banners to each staffing or recruiting agency that advertises with Houston Job Opportunities Website, branding of the advertising company becomes part of the entire advertising package .
Recruiting firms, staffing companies, and similar businesses exist in a highly competitive world where they must constantly remain ahead of the competition in order to survive. In order to do this, they must establish their brands among the desired demographics who they intend to target as potential clients. Advertising through HoustonJobOpportunities.com is one such way to quickly build brand awareness and spur growth not just for startups but established agencies as well. The website has already built a readership that is prime for targeting and purchasing ad space is an easy, quick process with the convenience of the customer in mind. You won't find a better online marketing solution for your Houston area agency than advertising services through the website. Not only does HoustonJobOpportunities.com have the traffic, but the ad service is low cost and yields excellent conversions because of the regionalized traffic the site attracts.
Job Opportunities Connect Program is an advertising plan designed for staffing agencies, recruiting companies and human resource related companies to advertise their service to the Houston, Texas area. The program uses the opportunities that the internet offers for all size human resource related companies to participate in the opportunities the internet has given us today. Plans are already in the Job Opportunities Connect Program to add advertising opportunities for relocation services, payroll companies, career counselors and others involved in the hiring processes today.
Houston Job Opportunities.com website is provided through Future Prospects Personnel Service, Inc., an independent recruiting firm started in Houston, Texas in 1987. Future Prospects has been actively recruiting and supplying companies and job seekers an opportunity to connect for over twenty years. With the Job Opportunities Connect Program feature, staffing agencies and recruiting companies are able to effectively use the new opportunities we have available through technology.