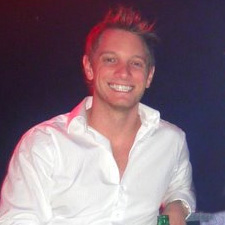 "Guys can have choice in their love lives," Hudson promises, "[The Girlfriend Activation System] will show you in how to do it."
Las Vegas, NV (PRWEB) July 05, 2013
Christian Hudson claims there's a system to get a girlfriend. Hudson, a noted blogger in the men's dating advice arena and creator of the "Girlfriend Activation System," claims any man can attract a high-quality (or, as he describes, "hot") girlfriend if they adhere to his system.
According to the former CNN-guest, he was "forced" to learn this system when his own luck ran out with the ladies. Hudson claims he shelled out hundreds of dollars on dates, but still found himself alone. "I had nice clothes, a fancy sports car," he laments, "And none of it mattered."
Faced with his loneliness, he unraveled a "system" to attracting a girlfriend that he believes any man can replicate. To hear Hudson explain this system, CLICK HERE to watch his online presentation.
Spurred on by own success, as well as the success of a few of his students, Hudson went on to create the Girlfriend Activation System course, which he claims has helped thousands of men attract loyal girlfriends into their lives. "Guys can have choice in their love lives," Hudson promises, "[The Girlfriend Activation System] will show you in how to do it."
According to Hudson, there are 4 steps to wooing a girlfriend. "First, you need get her comfortable around you," explains Hudson. In other words, Hudson advocates setting up a "cozy" date that will help develop bond and trust, which are the fundamentals to a great relationship.
Next, he claims a man must make a woman feel "seen" or "understood." Hudson clarifies, "She have to feel like she can let her guard down." This leads into the third step, which is to "romanticize" the relationship.
Finally, Hudson says with a smirk, "You need to make your move."
Despite piecing together this system to win a girlfriend, Hudson maintains that he's "just a regular guy." Despite being on the CNN, interviewed by countless news sources, and putting dozens of media appearances under his belt, Hudson prefers to keep a low profile. He spends most of his time with his girlfriend, on the Upper West Side of New York City.
That's why he says he's so passionate about his system. He wants every single guy to know they can date their "dream girl."
Many would agree that Hudson's system works. Having helped thousands of couples get together, The Girlfriend Activation now has an impressive collection of stories that attest to its effectiveness. You can hear these stories by visiting The Girlfriend Activation System homepage, by CLICKING THIS LINK.