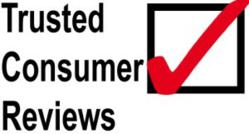 New York, New York (PRWEB) July 04, 2013
TrustedConsumerReview.com is pleased to announce Phone.com as the toll free phone number service provider of the month for July 2013.
Phone.com, an extremely strong and professional VOIP company, offers competitive monthly pricing, with zero setup fees and many highly rated features. Regardless of your phone service needs, whether it be business, home, or virtual, Phone.com is able to provide a viable solution.
TrustedConsumerReview.com is the leader in providing accurate, and trustworthy, reviews of products, services, and companies. TrustedConsumerReview.com provides reviews of businesses in every vertical. Now, more than ever, more and more businesses are turning to cloud based phone solutions. Companies like Phone.com provide cloud based solutions for business provider and home owners alike.
To find out more about business phone services and toll free numbers, and why Phone.com was picked as the best toll free phone service provider, please visit http://trustedconsumerreview.com/toll-free-numbers/.
About TrustedConsumerReview.com
TrustedConsumerReview.com is a leading provider of independent reviews and rankings for thousands of products and services.