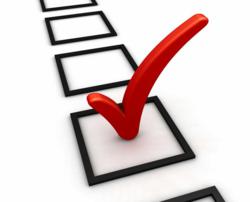 Over the years, The Host Group has seen explosive growth with our full line of web hosting solutions.
Miami, FL (PRWEB) July 04, 2013
More than 90% of customers who use The Host Group, a leading North American supplier of self-managed dedicated server solutions, have reported good to excellent satisfaction levels with the service they received during the course of 2013.
The Host Group's 100% up time guarantee and the speed at which its technical teams respond were singled out as key reasons for excellent customer satisfaction while overall, both price and quality of service were factors that scored very highly with their hosting solutions provided to customers in the United States & Canada.
The dedicated hosting company's Virginia data centers were also rated as very important by customers. In all, 93% of customers rated The Host Group's service as either excellent or good.
Doug Davis, managing director and CEO of The Host Group, said: "We are looking for new ways to find out what our customers think of the service they get and to respond to their needs. Speed, technical skill, up time and security are the issues driving customers' use of The Host Group services, and I'm pleased that our customers feel we are delivering to them at the highest levels of reliability and performance."
The Host Group provides custom dedicated servers, managed server solutions, custom website design services and cloud servers. It is a market leader in the United States with particular strength in providing high capacity, low latency and secure bandwidth.
The Host Group is currently upgrading its network of services, and continues to seek out solutions that represent maximum reliability and performance at every price point. The Host Group offers hosting on custom-built dedicated servers for as little as $39.00 per month.
CEO of The Host Group, Doug Davis explains, "We are a privately owned corporation that specializes in website hosting and 24/7 technical support. We founded our company in May of 1998. Over the years, The Host Group has seen explosive growth with our full line of web hosting solutions. Additionally, we have successfully completed a large number of web hosting company acquisitions. Over the last 10 years, we have developed a proven technique/strategy for migrations that allows us to seamlessly integrate other hosting companies into our system."
Over the last decade, The Host Group has been a leading web hosting and domain registration provider. They also provide dedicated servers, shared web hosting, and domain registration for small businesses including server hosting, WordPress hosting, reseller hosting, dedicated servers and many more solutions for individuals, families, organizations and businesses. All of their customers enjoy 24/7 support via help-desk, 99.9% up time guarantee and a 30-day money back guarantee.
For more information about The Host Group, please visit http://www.thehostgroup.com.