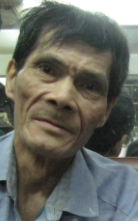 For those who'd prefer an instrument with a bigger, bolder voice and a more congruous sound across the entire range, applying the liquid might result in an exciting improvement that you'll enjoy for years to come
Kernersville, NC (PRWEB) July 09, 2013
After decades of research, Master Luthier Huang Zhen Sheng of Guangdong, China has formulated an acoustic-altering, tonal- transforming liquid that is quickly absorbed into any wooden acoustical instrument with a resulting sound that is notably brighter and dynamically more powerful than the original, with greater congruity in tone throughout the range of the instrument.
The acoustic-altering formula is made of all natural ingredients and can be applied with an eyedropper to the soundboard of a piano or internally to other stringed instruments. The change in tone is immediate and continues to change over time as the wood dries.
A luthier by trade, Master Huang, now in his 80's, is allowing the liquid to be sold worldwide through Lexis Global Marketing LLC (LGM) of the US.
The Director of LGM, himself a musician, had Huang apply the liquid to two 19th century violins while visiting Huang's workshop in China and was amazed at the difference in sound. As the Director reported:
"One violin that had been the solo violin of a Hungarian popular musical family orchestra for several generations. It had a sweet tone at the upper end but the lower registers lacked depth. After being treated with the liquid, the lower end was greatly enhanced and the dynamic qualities of the instrument were much larger.
"The second violin is a German made instrument documented as having been repaired in Boston in the 1880's. It had a very nice lower end, but the E sting was lackluster. After application of the liquid, the E string came alive and the whole instrument had a more congruent sound.
"I was with Master Huang in China when he first tried an application to a soundboard of a friend's old upright piano. Before application, the upper, mid and low ranges of the piano simply sounded like three different instruments, and all quite subdued. Within minutes after treatment, the entire sound became full and bright with the three registers sounding like one, a remarkable change.
"On another occasion, an Erhu player visited Huang's shop while I was there. His instrument didn't sound bad but was a bit subdued in tone. At his request, Wong applied the liquid to the inside of the Erhu's sound box. Within minutes, the Erhu's sound had been transformed, much dynamically enhanced and brighter.
"As noted by the respected San Francisco based luthier, Roland Feller, 'The sound of an instrument is very personal. What sounds perfect to one person could be quite different from the way a different person perceives it.'
"In the case of my two violins, I really appreciate the change in sound quality and am very happy with the changed tonality of the violins.
"Some musicians, however, may have a completely different feeling about the change and prefer the softer sound for their instruments.
"I'd urge caution to any musician who might consider applying the liquid to an instrument, especially if preferring a softer, more subdued sound quality is preferred.
"But for those who have an instrument they'd rather have a bigger, bolder voice with a more congruous sound across the entire range, applying the liquid might result in an exciting improvement that you'll enjoy for years to come."
Supplies of the liquid acoustic tonal transforming formula are limited at this time but inquires are welcome. For more information, go to http://www.LexisGlobalMarketing.com.
About:
Lexis Global Marketing LLC (LGM) works with clients to
develop and implement their marketing programs and strategies,
domestically and internationally. http://www.LexisGlobalMarketing.com
Contact:
David Amos
Lexis Global Marketing LLC.
Tel 1-336-817-7376
Email: damos(at)lexisglobalmarketing.com
Address: 931-B South Main St., Suite 154
Kernersville NC USA 27284
About:
Lexis Global News (LGN) features current items of interest in business, technology, manufacturing, health and wellness, education, fashion, travel and life style.
LGM is a division of Lexis Global Marketing LLC.
http://www.lexisglobalnews.com/
Contact: Robert Allen
Lexis Global News
Tel 1-336-775-8617
Email: featurerseditor(at)lexisglobalnews.com
Address: 931-B South Main St., Suite 154
Kernersville NC USA 27284