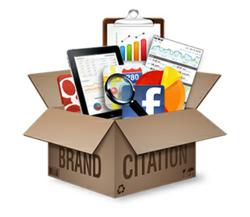 San Francisco, CA (PRWEB) July 08, 2013
Online marketing and SEO reseller services provider SEOReseller.com today announced the impending release of their new Resource Center. Aimed at agency partners and online marketers, the Resource Center is an extensive collection of educational materials to help people understand what the company offers, and how to use their services to maximize the growth of partner companies.
Educating Agency Partners
SEOReseller.com's new Resource Center offers an array of educational materials to help agency partners learn what they need to know about the products offered by the outsourced online marketing services provider. These materials include definitive guides, cheat sheets, instructional webinars, and infographics detailing different aspects of online marketing.
The resource center will enable agency partners to successfully use their product line for scaling and growing their business. SEOReseller.com will be adding new educational materials every month to cover all online marketing topics, including SEO, social media, local search, and paid search.
Providing Marketing Collateral
In addition to being an information portal, SEOReseller.com will also offer exclusive white label marketing materials in the new Resource Center. The customizable marketing collateral is designed to help agency partners get started on selling the products received from SEOReseller.com. This includes informative brochures about the different online marketing services, pricing tables, and report walkthroughs to help end clients understand what they will receive from their respective online marketing providers.
SEOReseller.com's Resource Center will be integrated into the company's official website and will be accessible to all visitors of the website.
About SEOReseller.com
SEOReseller.com is an industry leader in providing white label SEO and backend online marketing solutions to agencies of all sizes. The company has successfully ranked thousands of websites for clients across the United States, the United Kingdom, and Australia. SEOReseller.com offers a full range of online marketing solutions, including SEO, social media, web design and development, local search, and paid search management.
Visit SEOReseller.com for complete information on the company's offerings.