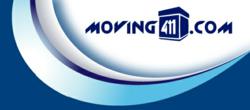 It is not easy to find a moving company that concentrates on the specific area of moving art and antiques. Moving411.com has created a listing that contains only the best organizations who are dedicated to moving these expensive and delicate item
(PRWEB) July 07, 2013
Moving411.com, the top in internet movers, has provided a new assistance that makes art and antique moving much easier. The new assistance will help individuals who want to move valuable pieces of art and items to find the top moving specialists in this area. Clients can request estimates from the top organizations and within minutes assess them before they make a decision on which company to hire.
It is not easy to find a moving company that concentrates on the specific area of moving art and antiques. However, Moving411.com has created a listing that contains only the best organizations who are dedicated to moving these expensive and delicate items. The overall performance of the company is reviewed to ensure that they offer outstanding service and professional results. It is best to look for professional art movers that have experience.
While many movers may also provide this service, they may not have employees with this particular knowledge and skill. A qualified expert will use appropriate materials to properly secure these items. They will also have the proper security and insurance. The move will be organized carefully in order to avoid complications and the customer will have the peace of mind that the movers are handling their delicate items with care.
Artwork and antiques are valuable. Any carelessness could result in irreparable damage. Moving411.com can help customers identify the companies which can guarantee this type of specialized service and receive several estimates with a few clicks of the mouse. These moving quotes are no charge and there is no obligation.
In addition to specialized moving companies who can provide art moving, Moving411.com continues to provide customers with their online database which includes full and self service movers, as well as companies who can assist with auto transport and even moving supplies. Also, Moving411.com is constantly updating the information on their site to provide useful advice for their customers on all types of moving situations.