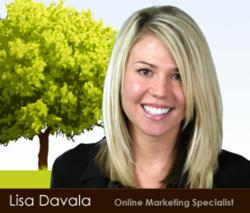 I love being a part of client success, and the work Evolve does in the online marketing channel is a critical part of that. Evolve has always been known to put out great work, and I'm excited to be part of a company with that 'client-first' mentality.
AKRON, Ohio (PRWEB) July 09, 2013
Evolve Creative Group, an innovative web design and online marketing company welcomes Lisa Davala as their Online Marketing Specialist.
Davala comes from a local web agency background, well-versed in various industries ranging from manufacturing solutions to consumer goods. Her background has equipped her as an expert in ecommerce and lead generation marketing, in addition to online usability and conversion optimization.
She will work with the Evolve team to create great user experiences in addition to helping clients increase their online presence and achieve their business goals through pay-per click advertising, search engine optimization, social media, content creation, conversion optimization and reputation management.
About Evolve Creative Group:
Evolve Creative Group provides customized award-winning web solutions to the Akron, Canton and Cleveland, Ohio areas. Led by founder Todd Bertsch, the company has won multiple awards for its creative ingenuity and compelling designs. With a team of passionate web designers and developers, Evolve offers a full-suite of creative services including web design and development, mobile web design, SEO, eCommerce, video production, website usability, email marketing and social media marketing.