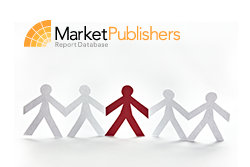 London, UK (PRWEB) July 05, 2013
Market Publishers Ltd is announced as an informative partner of China Petrochemical Industry Forum 2013. The event will take place on December 2-6, 2013, in Xiamen, China.
China Petrochemical Industry Forum 2013 will address the strategic, operational and technical needs of all Petrochemical Producers. CPIF2013 is not only a Questioner, but also a Problem Solver. It is a forum elaborately designed to meet the demand of Petrochemical Industry Players. It will gather more than 400 participants from all over the world.
Core Issues to be Covered Include:

What is taking place and why in the worldwide marketplace?
What should be kept in mind as the global petrochemical landscape evolves?
How can green, sustainable development be made more practical?
How would China carry out the industrial transformation and upgrading with innovation?
What are the new trends of the petrochemical feedstock?
What are the state-of-the-art technological breakthroughs?
What are the novel trends in consumer markets and the influence on petrochemicals?
Event Details:
China Petrochemical Industry Forum 2013
Dates: December 2-6, 2013
Location: Xiamen, China
http://marketpublishers.com/events/china_petrochemical_industry_forum_2013.html
Workshop Trainings
In addition to the conference agenda, attendees will find themselves extending the professional and industrial know-how by attending the training courses.
By organizations:

Producers
Suppliers
Government
Associations
Etc.
End-Users:

Leading players from top 100 Chemical Producers in the world
Leading players from regional top 10 Chemical Producers around the world
NOC and leading Private Chemical Companies from China
Suppliers:

Petrochemical Feedstock
Chemical Trader
Catalyst
EPC Company
Technology Provider
Financial Institutions
Consulting
Logistics
Coating
Testing
Equipment
Valves/pumps
Etc.
By Region:

Asia
Middle East
Africa
Europe
Americas
Please note that Market Publishers' registered customers are eligible for special discounts.
To register at MarketPublishers.com please visit our Registration Page.