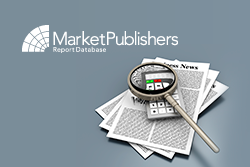 London, UK (PRWEB) July 05, 2013
Technologies aimed to increase battery voltage represent one of the most significant issues in the sphere of improvement of lithium secondary batteries performance. High voltage electrolytes are essential to achieve high voltage. The sharp growth in the high voltage electrolytes patent application over 2004-2007 was interrupted by a decline in 2008. Meanwhile, patent activities are currently on the rise, with Japan, the USA and Korea being the leaders in terms of patenting activities. The highest rate of the patent fillings is registered in the organic solvent electrolyte sector.
UBE, Mitsubishi Chemical, LG Chem and Sanyo are the leading companies in terms of high voltage electrolytes patent fillings.
Research report "2013 edition: LIB key patent analysis: High-Voltage Electrolyte" prepared by SNE Research has been recently published by Market Publishers Ltd.
Report Details:
Title: 2013 edition: LIB key patent analysis: High-Voltage Electrolyte
Published: April, 2013
Pages: 240
Price: US$ 4,250.00
http://marketpublishers.com/report/chemicals_petrochemicals/2013-edition-lib-key-patent-analysis-high-voltage-electrolyte.html
The report grants access to a key patent analysis for high voltage electrolytes utilized in LiBs. It discloses essential data on the related technologies along with description of their challenges and opportunities. The study serves as a guideline to prevent patent infringement by scrutinizing the patent rights of the third party. The research report presents patent analyses for various countries and traces prevailing regional and country trends in patent applications on high voltage electrolytes. The report provides comprehensive analysis of electrolyte technologies in the main sectors such as organic solvent, polymer solid, inorganic solid, gel electrolytes and ionic liquid. Moreover, the patent analysis of the electrolyte additives for high voltages along with the extensive review of the technology development trends of the most prominent companies is also available in the study.
Report Scope:

In-depth high voltage electrolyte patent analysis.
Insightful overview of the prevailing high voltage electrolyte technologies.
Examination of the global patent trends by country, year, application and type.
Key patent analysis for the following sectors: organic solvent, inorganic solid state, gel polymer, ionic liquid and polymer solid state electrolytes, and additives.
Leading companies key patent analysis.
Detailed discussions of the high-voltage electrolyte patent trends and related important issues.
More research reports by the publisher can be found at SNE Research page.