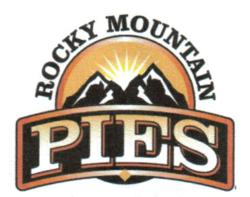 These videos show that the success for a company often coincides with their ability to remain lighthearted.
Salt Lake City, Utah (PRWEB) July 05, 2013
Pie fighting is typically portrayed as comic relief. Laughter is definitely not in short supply when it comes to RMP's most recent pie fighting videos. The company has demonstrated their ability to serve major food stores across the country as wholesale dessert suppliers. With their thaw and serve concepts along with private labeling, business has taken off. The have expanded their selection to over 600 cream and fruit pies that they distribute nationwide. Despite their success, the company still maintains a lighthearted atmosphere by throwing the occasional dessert in someone's face.
The videos, which revolve around news stories that the company participated in, weren't in short supply of humor. One of RMP's favorite traditions is the rock, paper, scissors pie fight. The contestants face off in an intense rock, paper, scissors match in which the loser gets a pie thrown in their face by the winner. This is generally done with cream pies as opposed to fruit pies, though the outcome is still delicious regardless. The video depicts a match between a news reporter and one of RMP's employees, but neither one came out of the competition clean.
The other video also provides a round of laughter for the audience. The same news reporter is led by Mark Grandinetti, owner of RMP, into a room where two dozen pies await. The staff of dessert suppliers willingly launched all of them, creating the need for some towels and an imminent shower. Keeping up with the lightheartedness of the employees, the reporter laughed and took it all in good humor.
"We definitely try to have fun. This is one of the ways we let loose as pie manufacturers. We like to joke around," said Grandinetti about the fights. "We work hard and we play hard. That's the only way to do business. My employees definitely deserve to have some fun every now and again. They work harder than anyone I know."
While these videos demonstrate the play hard aspect, it doesn't take away from the work hard. RMP has grown substantially over the last few years, often producing as much as 75,000 pies a day. This makes them one of the nation's largest pie manufacturers and wholesale dessert suppliers. They offer over 600 flavors including both cream and fruit pies, sure to please anyone in the family. Recently, they also began offering private labeling, growing their customer base and broadening their range. For more information about RMP, visit their site at http://www.rockymountainpies.com.