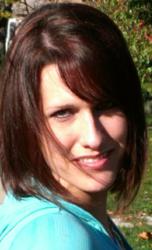 TIATF-KY is ready to tackle the issues confronting our state that are fueling modern slavery.
Lecanto, FL (PRWEB) July 10, 2013
Kentucky saw its first conviction for federal sex trafficking in 2012. The conviction garnered a 15-year sentence for Flores-Benitez who was part of an interstate prostitution ring in Lexington. Along with this sentence Kentucky has been recognizing a rise in human trafficking in the previous few years. Louisville was on alert at the recent Kentucky Derby. Traffickers make an attempt at taking advantage of large events like the Derby that bring many potential customers to town seeking prostitutes. "We have high rates. We have a serious problem," Gretchen Hunt, of the Louisville Metro Police Division of Child Abuse/Domestic Violence Services, told CBN News.
As a result of the state recognizing its problems in this area, 2013 HB 3 Human Trafficking Victims Rights Act was passed unanimously by the general assembly and became effective in June. This Bill will change the course of anti-trafficking work in the state of Kentucky. It is comprehensive legislation that covers many aspects connected to the issues surrounding human trafficking, especially offering support for victims.
Trafficking In America Task Force, a 501c3 non-profit charitable organization based in Florida has a National focus and has been working to create a presence in KY since 2012. Founders of the organization, Marion and Yvonne Williams have spent the previous 9 years bringing education and awareness to the American population about the reality that, 1) the sale of American women, men, and children into sexual slavery for the profit and pleasure of their perpetrators; and 2) the forced labor trafficking of both adults and children is real in this country. The organization's vision is to help eliminate this type of modern day slavery in America, and to provide a culture for our children free of sexual exploitation and slavery, where people know their own intrinsic value. "We strive to motivate and inspire people to use their own talents to create grass roots movements in their areas in relation to ending the tragedy of human trafficking in America," Yvonne Williams, co-founder states.
"TIATF does more than just bring education," Marion Williams, VP said. "Training law enforcement, educators, and participation in legislative advocacy are also a focus of TIATF along with the National I Promise To Do My Part Campaign for youth that inspires America's teens to become involved in preventing their peers from becoming victims (in partnership with A Bridge of Hope, Memphis, TN). Outreach to potential victims is also a part of the work of TIATF in order to prevent a growth on the supply side of the human trafficking triangle of supply, demand, and distribution. Yvonne Williams, President, has served on numerous round table panels and speaks across the US on human trafficking in America.
A major aspect of the organizations outreach is to have TIATF groups / committees in each state, especially those with known trafficking activity, that further the purpose of TIATF. "We are honored and proud to announce Janelle Williams, a Elizabethton resident, will fill the role of the TIATF-KY Director. Her leadership skills and passion for the issue have been demonstrated for several years. Formerly, Williams worked with Stop Child Trafficking Now in Tulsa, OK, assisting in their annual golf tournament fundraiser, served in the role of Vendor Coordinator for the SCTNow Tulsa Walk, and helped to develop and implement new strategies to both educate and fundraise in the various public sectors (Law Enforcement/Legislature, Schools, Businesses, Churches) about HT in America to prevent more children from becoming victims of sexual exploitation.
TIATF's presence in KY (joining sister state chapters of FL, TN, GA, WI) is vital due to many factors. The National TIATF organization brings an Annual Conference to Nashville, TN with speakers from across the US committed to bringing the most current education to attendees including hearing from survivors, former pimps, and law enforcement. TIATF believes that getting educated from those that have been in the midst of human trafficking is the most reliable information the organization can obtain in order to create the necessary programming to work to affect cultural change. With KY being a neighbor state, they are in a position to be close enough to bring a large audience to the conference for comprehensive education that will allow them to work to end modern slavery in their state at a professional level. Preparations for the 4th event are now in progress.
Ms. Williams will supervise a group of volunteers in Kentucky that are engaged in speaking when invited in churches, schools, organizations, etc.; work with the TIATF National Program, I Promise To Do My Part campaign for Youth; and the Sister Walk, a National Outreach Program to women on the street. TIATF-KY will also work in areas that are pertinent to the state and looks forward to collaborating with other anti-trafficking groups in the area.
TIATF believes in the restoration of all involved in human trafficking (supply - victims, demand - johns, and distribution – traffickers/pimps) in order to end modern slavery.
Ms. Williams can be reached at beauty4ashes.jrw(at)gmail(dot)com