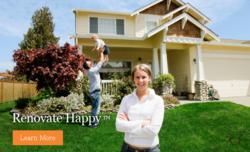 If you're looking for an incredible remodeling experience that puts you and your happiness above all else, you have found your perfect team!
Washington, DC (PRWEB) July 08, 2013
Synergy D&C was awarded the "Best of the Best" designation for excellence by Follow Media Consulting, Inc. in the category of Home Remodeling Northern Virginia. This award signifies the continued commitment and dedication of the area's best in home remodeling and construction services.
Synergy Design & Construction is an award-winning design & build firm providing a "one-stop-shop" for all remodeling projects. Their experienced team possesses the craftsmanship, ingenuity and passion to deliver high quality and creative architectural designs and finish with detail oriented construction. As an architectural design-build remodeling firm, Synergy D&C is passionate about helping their clients improve their home, whether with an addition, interior or exterior remodel, or whole home renovation. They are experts at identifying needs, designing vision, and managing the construction of a project – on time, on budget, and with definite style.
Synergy D&C's entire team is dedicated to helping clients actually enjoy the renovation process from start to finish. Because they understand that communication is key to an exceptional experience, they offer their clients convenient ways to stay in touch. They utilize an online project management system, and also offer the ability to meet online to accommodate busy travel and work schedules. During the construction phase, weekly in-person production meetings keep everyone on the same page.
Whether one is a homeowner looking for professional consulting with their home's interior or interested in a full service design/build firm to handle every aspect of their project, Synergy D&C can help. They provide solutions that are functional, enhance the quality of life for a family, and are aesthetically attractive. Their collaborative, team approach helps business and property owners through the entire commercial renovation process. Synergy D&C can evaluate potential space, workflow improvement, provide permit-ready drawings, and work to build a space.
Visit their website at http://www.synergydandc.com or you may call them at (703) 766-6333.
About Follow Media Consulting, Inc.
Named one of the best SEO companies by Jonas Marketing, Follow Media Consulting, Inc. is a rapidly growing worldwide firm of SEO, Social Media, and Mobile Marketing Professionals. Follow Media Consulting, Inc. headquarters is located in Richmond, VA. However, our professional team is networked across the world, with regional offices across the United States, in the United Kingdom, Canada, Australia, France, South Africa, the Philippines, and India.