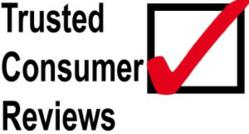 New York, New York (PRWEB) July 05, 2013
TrustedConsumerReview.com announces Fresh Healthy Vending!, as the top organic vending machine company for 2013.
TrustedConsumerReview.com, is a leader in providing independent reviews for thousands of products and service providers, including organic vending machines in order to help consumers informed decisions.
Fresh Healthy Vending is paving the way to a healthier America by helping distribute organic snacks and drinks.
To find out more about healthy vending machines, and why Fresh Healthy Vending! was picked as the top healthy vending company in America, please visit http://trustedconsumerreview.com/healthy-vending-company.
About TrustedConsumerReview.com
TrustedConsumerReview.com is a leading provider of independent reviews and rankings for thousands of products and services.