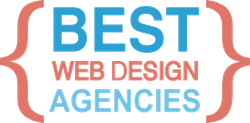 Ten Best Web Design Companies in India Named by bestwebdesignagencies.in for July 2013
(PRWEB) July 07, 2013
The independent authority on web design and development in India, bestwebdesignagencies.in, has released their list of the ten best web design companies for the month of July 2013. The independent research team at bestwebdesignagencies.in evaluates and ranks the top performing website design companies which operate out of India in order to determine which consistently produce excellent and professional website designs. Businesses looking for an effective web design company access the rankings online to find companies which have been evaluated by an independent third party.
The Ten Best Web Design Companies in India for July 2013 are:
1. SEOValley Solutions Private Limited
2. Mass Software Solutions
3. PageTraffic
4. e-Intelligence
5. Digital Arts
6. Atechnocrat Solution
7. Ray Creations Infosoft Pvt. Ltd.
8. Technosoft Services
9. Access Technology
10. Midas Web Technologies
Web design companies in India are put through a meticulous evaluation process in order to determine which companies are placed on the rankings and in what order. The rankings are ordered based on performance in the evaluation process as companies are benchmarked and compared across five areas of evaluation. These five areas of evaluation include project analysis, design analysis, design quality, stock quality, and ease of access.
ABOUT bestwebdesignagencies.com
bestwebdesignagencies.com is an independent research firm with a dedication to providing a list of the best web design companies and web development firms in the industry. Through meticulous research and developed methods for evaluating and ranking companies, bestwebdesignagencies.com has provided customers of web design and development services with a great resource to find a top performing web design company. Evaluations are carried out by a specialized team of researchers who examine thousands of applicants each month. bestwebdesignagencies.com provides their rankings free of charge to companies and individuals searching for a quality web design firm or looking for other design and development services with updates being provided on the first of each month. The website also provides information and resources for those looking to learn more about web design and development services.
To view the rankings of the best web design companies in India visit:
http://www.bestwebdesignagencies.in/rankings-of-best-web-design-companies
Web design companies in India interested in being ranked can visit:
http://www.bestwebdesignagencies.in/rankings/web-design-agencies/apply-for-ranking