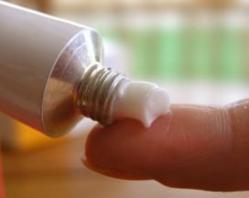 Apex, NC (PRWEB) July 08, 2013
Most natural ingredients like cold pressed oils, herbs and other botanical raw materials are not white or clear in color. So, how do these naturally non-white ingredients end up as white and silky lotions and creams?
We know that white flour is bleached and stripped off many nutrients. Yet, we don't apply this fact when it comes to our use of skin care products.
A truly natural skin care product will always have a natural tint (depending on the ingredients used) and earthy fragrance. A white or clear product claiming to be natural, may be naturally derived but chemically processed to bleach and deodorize, altering its inherent balance and natural synergy. It may be further adulterated with perfumes and synthetic fillers.
"Wouldn't it be great for consumers if FDA required a total transparency and a real distinction on the label - distinguishing them as "Truly Natural" and "Naturally derived but chemically processed" products?" adds Mr. Shah.
Choice All natural, Inc. is a small manufacturer of truly natural consumer products made with whole botanical ingredients. Located in Apex, NC, the company is committed to providing a real choice to consumers looking for products supporting their healthy, chemicals free life-style. All their products are also cruelty free and vegan.