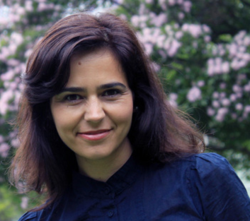 Often the verbalization of life goals and potential achievements are a great place to start...
LOS ANGELES, Calif. (PRWEB) July 09, 2013
Patricia O'Laughlin Psychotherapy, featured in the August issue of Time magazine, comments on the recent trend of parents choosing not to introduce children into the family unit. Recent data shows that the amount of couples choosing not to have children has increased substantially, opposite the great baby boom of the 1950's.
"Including children into the family is not obligatory for all couples" Patricia O'Laughlin mentions. "I often help couples with the challenges and pressures the family, society and spouses can have with making this important decision."
CBS News mentioned in May 2013 that in the 1970's one-in-ten women were childless versus today's' one-in-five childless women. Reasons for remaining childless range from spiritual and practical, to foreseen monetary or economic reasons for not including the idea of parenthood.
"There are lots of reasons not to have kids," Jonathan Last, author of What To Expect When No Ones Expecting mentions. "It cost the average family $1.1 million dollars to have a child in America today."
Theoretical emphases for adult and couples parenting support include cognitive therapy, behavioral therapy, interpersonal therapy, psychodynamic therapy, narrative therapy and art therapy. Working independently or together these concepts are utilized to identify and bring awareness to the question.
"Often the verbalization of life goals and potential achievements are a great place to start when deciding or choosing parenthood", O'Laughlin states. "The definition of the American dream is not the same for everyone."
TIME Magazine August issue to hit news stands on July 10th, 2013. For more information please visit: patriciaolaughlin.com
About Patricia O'Laughlin
Patricia O'Laughlin MFT completed a dual M.A. Degree in Marriage and Family Therapy and Art Therapy from Loyola Marymount University (LMU) in Los Angeles, California. Patricia helps people achieve balance in an often-demanding world.
Patricia is a part-time faculty member at Otis College of Art and Design, teaching art therapy. She is trained by Postpartum Support International (PSI) to treat anxiety and depression during pregnancy. Her passion for both therapy and art has also led to supervise and consult with other therapists on using art as a vehicle-of-change in practice.
Patricia O'Laughlin, licensed therapist and Art Therapist, providing EMDR and therapy to individuals, couples, teens, and adults. Silver Lake/Los Feliz, Los Angeles. therapy(at)patriciaolaughlin(dot)com or (323)761-2221. For more information please visit:
About TIME Magazine
Since its founding in 1923, TIME Magazine has been one of the most authoritative and informative guides to what is happening in the worlds of health and science, politics, business, society and entertainment. Every week, close to 2 million affluent consumers, frequent travellers and senior business people turn to TIME EMEA for award winning coverage of the key issues affecting the region.
###
MEDIA CONTACT:
Karl Hirsch