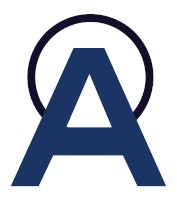 Atlas will leverage Indiegogo's popular crowdfunding site to drive subscription and membership sign up, but also as a medium to raise broad public awareness about the company's mission and what it means for the bitcoin economy
Manhattan, New York (PRWEB) July 08, 2013
New York based Atlas ATS Inc. has initiated a marketing campaign to promote the production launch of the Atlas Exchange for trading in bitcoin and other digital currencies. Marketing initiatives kick into full swing this week with the launch of Atlas' Indiegogo crowdfunding campaign as well as via featured Atlas company presentations at public events in Manhattan including the Ultra Light Start-ups pitch event taking place at Microsoft on Thursday, July 11th.
Atlas will leverage Indiegogo's popular crowdfunding site to drive subscription and membership sign up, but also as a medium to raise broad public awareness about the company's mission and what it means for the bitcoin economy. The campaign presents a blend of video and other collateral designed to convey Atlas' unique identity as it relates to the challenges facing the continued growth and maturation of bitcoin. New members and subscribers are offered an array of limited time membership benefits and incentives for utilizing the exchange.
Further assisting the outreach initiative, Atlas has been selected to present at multiple engagements this week in Manhattan addressing forums broadly attended by venture capitalists, entrepreneurs, technologists and the media. Atlas will present at Ultra Light Start-ups investor pitch event, taking the opportunity to describe Atlas' main differentiators among bitcoin exchange operators and to highlight the exchange attributes that are essential to maturing the US bitcoin economy. Atlas will also speak at the Bitcoin Start-up event at the Hatchery in Time Square on Wednesday, July 10th.
About Atlas Inc
Atlas is dedicated to providing a secure state of the art technology exchange platform for transacting digital currency. Driven to be an industry leader in operating a bitcoin trading venue, Atlas generates innovative products and services for the benefit the global trading community. The company believes that competition from technology-driven markets increases overall market volumes and improves client performance, providing benefits to all participants. Atlas Inc leverages proven technology and experience from the world of fiat-based market infrastructure, delivering to digital currency exchange, the same level of transparency, reliability and best practices required of mature US securities markets.