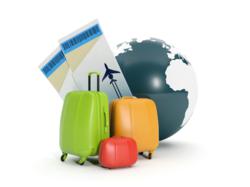 "This is a exciting world. It is cram-packed with opportunity. Great moments wait around every corner."
Bucks County, PA (PRWEB) July 08, 2013
Summer is here and it's prime travel season. PsychicsForetell.com's staff has put together a list of recommended vacation destinations based on readers zodiac sign.
For the next two weeks, Foretell's Psychic Blog page will focus on each sign of the zodiac and break down where readers may want to travel this summer based on the characteristics of their astrological sign.
Starting with the Earth signs; Capricorn, Taurus, and Virgo, readers will be able to get a bit of insight on why these spots would be a great place for them to explore. Blogs will also offer recommendations from Foretell's staff on where to go in the U.S. or Internationally based on your zodiac sign.