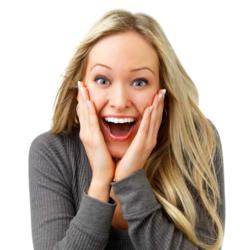 Think of your beauty products, not as cosmetics, but as food
Apex, NC (PRWEB) July 09, 2013
Hundreds of new beauty products come onto the market every day and huge numbers of "natural" lifestyle stores are coming up as people have begun to realize that natural is good. This has also led many companies to "green wash" their chemical laden products by adding a couple of natural ingredients and pass them on as "natural" in a practically unregulated industry.
Ayurveda sets much higher standards than "acceptable' levels of Government regulations, because its basic view on health, and its concept of "natural" is at once more encompassing and refined. Also having 'tested' its theories for 6000 years, directly on human subjects, Ayurveda may justifiably claim to know the long term effects of its treatments and products.
OM Ayurvedic™ products are pure, truly natural and chemical free. Ayurveda teaches that the skin absorbs nutrients that affect the body on a cellular level, therefore, nothing should be applied to the skin if it cannot be eaten by mouth without causing a problem.
OM Ayurvedic™ products are made with whole (full spectrum) ingredients. Plants having evolved over millions of years have created a natural balance. When one tears apart a naturally occurring compound, its inherent balance and natural synergy is also stripped.. Isolated, it may give a desired benefit, but the price is many, sometimes hidden, undesirable side effects. In addition, synthetic production alters its bio-availability. Additionally, truly natural Ayurvedic products are neither bleached nor chemically processed like conventional products to give them white or clear appearance.
Ayurveda treats the cause and not just mask the symptoms to give a temporary results. Bio-active ingredients in OM Ayurvedic™ skin rejuvenation products stimulate skin and body's inherent self healing mechanisms promoting an internal synergy between various constituents. Ayurveda teaches that beauty, health and wellness is the balanced and dynamic integration between the environment, body, mind, and spirit.
"It is important to read the labels of your beauty products," says Sudhir Shah, their chief scientist. "Although, we get most of our nutrition orally, the skin ingests nutrients as well. In fact, unlike the food we chew and swallow before it is absorbed, creams lotions, and oils, bypass the digestive process and go full strength into the blood stream. Like all ingested substances they either can become raw material for building new body cells and tissues- or potent toxic material unbelievably harmful for your body. Think of your beauty products, not as cosmetics, but as food," adds Mr. Shah.
Makers of only truly natural consumer products, OM Ayurvedic™ sources their ingredients with great care. From cold pressed oils, to whole and unprocessed botanicals to steam distilled pure essential oils. Everything is made in the traditionally old fashioned way, according to Ayurvedic tenets, and wherever possible, by hand. These products are made in USA in cleanroom facility using GMP standards.