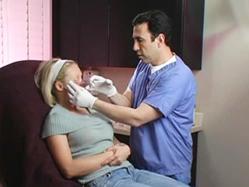 Los Angeles, California (PRWEB) July 09, 2013
According to a June 27, 2013 Saturday Evening Post article, titled "Henry Winkler on Botox, Mom, and Fishing for Trout," most people have a limited appreciation of Botox, thinking that it is nothing more than an anti-wrinkle injection. In reality, however, its use goes beyond the preservation of youthful looks; Botox is an FDA-approved muscle relaxant that can be particularly effective for stroke victims (Go to goo.gl/TwTEx).
"Botox is FDA approved to treat several medical conditions," says Dr. Simon Ourian, Medical Director of Epione Beverly Hills, "a fact most people may be unaware of. Sometimes it's helpful to have a celebrity like Mr. Winkler publicizing these treatment benefits."
According to the article, Henry Winkler, of "Happy Days" fame, currently tours the country to spread information about using Botox to treat muscle spasticity. He is on a personal crusade stemming from his mother's suffering from upper limb spasticity (ULS); a stroke left her hand locked in a tight fist. He recalls how painful it was for her and how sad she became because of her diminished capacity. She had to depend on others for even the simplest things like putting a dress on or cleaning herself.
As reported by the Saturday Evening Post, upper limb spasticity is a condition shared by an estimated one million Americans today, most of them brought about by stroke, head injury, and neurological illnesses. Winkler has traveled to various hospitals and gatherings, meeting patients, their family members, and their caretakers. He is thankful that his past allows him to empathize completely with their stories and uses his celebrity status to reach out to those who may have otherwise given up hope. He is out there to tell the world that life can get better again through this unlikely but highly effective therapy.
"While conventional treatments for ULS are still the primary option for most patients," says Dr. Ourian, "those who are unresponsive to physical therapy and other drugs should know that they may still have Botox to turn to."
Dr. Ourian has been a pioneer in laser technology and non-invasive aesthetic procedures including Restylane, Juvéderm, Radiesse and Sculptra. These treatments are used for the correction or reversal of a variety of conditions such as acne, acne scars, skin discoloration, wrinkles, stretch marks, varicose veins, cellulite, and others. More information about the ability of Botox to treat muscle spasticity can be found on Epione's website.