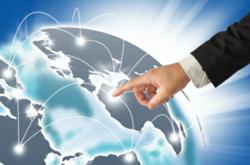 Harris Communications new line of cell phone repeater boosters are fully compliant with the new FCC regulations set to go into effect next March. More information is available at http://www.harriscommunications.net.
Columbia, SC (PRWEB) July 08, 2013
Harris Communications has announced the launch of their new line of cell phone repeater boosters which are ahead of the pack by being in full compliance with new FCC regulations set to go into effect next year. The state of the art line of cell phone repeaters enables wireless users to utilize Harris Communications' innovative technology to meet the mandates of the new FCC regulations slated to go into effect March 1, 2014.
The new FCC regulations for 2014 are aimed at reducing the amount of interference that can even interfere with 911 calls within key networks Harris Communications' cellular repeaters are designed eliminate interference as required by the new FCC regulations with zero effect on the customers of the major wireless carriers such as Sprint, AT&T, T-Mobile, and Verizon who have all agreed to meet the new upcoming FCC requirements as well.
Harris Communications handles every single aspect when it comes to implementing their new line of phone repeater equipment. Within the communications industry, Harris Communications is recognized for their expertise in designing "Neutral Host" distributed antenna services (DAS), and their new line will result in even fewer dropped calls in addition to the reduced interference with all communications through the nation's major wireless service providers.
Harris Communications' cell phone repeater equipment takes signals from existing cellular towers and amplifies them and repeats them within particular designated ranges such as a single building or area. This provides users with reliable remote connections to cell phone networks.
Harris has provided reliable in-building wireless solutions for more than a decade, effectively servicing consumers, businesses, hospitals, universities, and other institutions, private and public. The company prides itself on delivering individualized turnkey design and installation services to meet clients' particular needs while providing foresight into the user's future equipment necessities. The company's specialty product lines include signal boosters, cellular and wireless repeaters for cell phones, bi-directional antennas, and bi-directional amplifiers.
Information about Harris Communications' full line of cell repeater equipment and services can be obtained at http://harriscommunications.net or by phone at (803) 325-1717.