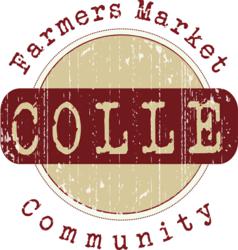 Bohemia, NY (PRWEB) July 09, 2013
On July 9, organic farming advocate Colle Farmers Market comments on an article published on the Wall Street Journal, which details the beneficial effects of eating organic foods in everyday life.
According to a June 16th Wall Street Journal article titled "Would Americans Be Better Off Eating a Mostly Organic Diet?" eating organic produce may provide beneficial health effects. The larger argument is that what those benefits are, if any. The article says that while scientists have yet to determine specifically all the benefits that can be gained from eating organic, consuming pesticides probably isn't good for the body.
The argument for organic lies in the truth that by eating food produced through organic farming, you are making sure that you are not ingesting any chemicals or pesticides that may harm your body. According to the article, while the specific benefits may be blurry, there lies a "common sense" that "should tell us that food grown without the help of synthetic chemicals is probably safer and healthier to consume than food containing those substances."
Others have voiced their opinions about organic farming, saying that there is, in fact, enough scientific evidence to prove that eating organic leads to better health. However, the only real advice these scientists are giving to Americans is that while we wait for more conclusive evidence towards the beneficial effects of organic food to simply "eat more fresh fruit and vegetables and less processed food."
A representative from Colle Farmers Market says that there's a simple fact that shows us that organic is the way to go. "Since the beginning of time, people have been eating organic," he says. "Our bodies are built to process normal, pesticide-free organic food, not food containing preservatives or additives. While these chemicals might be edible, it's not natural for us to ingest such substances. It just makes sense that it would be healthier to eat fresh, organic food instead."
The Colle rep says that organic food is also the key to helping the environment. "We always focus on our own health, that sometimes we forget about the environment," he says. "In order to keep the Earth lush and green, we should reduce pesticide use and focus more on organic farming."
Colle Farmers Market is an E-Commerce enabled farmers market community that is passionate about sustainable consumption and responsible conservation. The Colle movement is dedicated to connecting natural product vendors, organic farmers and all people who are living an organic and natural lifestyle.
#####