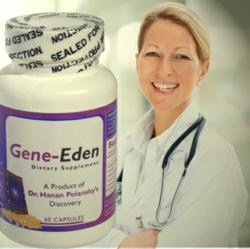 Nobody wants to have sex with someone who has genital warts. Remove the warts, remove the reason not to have sex! It's simple really. One of the best ways to help the immune system beat genital warts is through Gene-Eden-VIR. - Mike Evans, polyDNA
Rochester, NY (PRWEB) July 08, 2013
More than 90% of women and at least 62% of men claim that HPV genital warts have hurt their self-esteem according to a new study. (1) Because of the impact on self esteem, genital warts also damage the sex lives of those living with the HPV virus.
In fact, other research around the world has shown that women's self esteem was hurt more than in men. Likewise, the impact of HPV on women's sex lives was greater than in men. (2)
However, the study showed a direct reversal of these negative effects of HPV infection when the virus was cleared and the genital warts disappeared. In other words, once the immune system beat the HPV virus and the genital warts went away, the self esteem and sex lives improved more in women. (1) In general terms, women are much more sensitive to the impact of HPV on their sex lives.
"It's not surprising that when nasty looking clumps of bumps and cauliflower shaped masses finally go away that someone's self esteem and sex life will get better. I mean come on. Nobody wants to have sex with someone who has genital warts. Removing the warts means removing the reason not to have sex! It's simple really. One of the best ways to help the immune system beat genital warts is through Gene-Eden-VIR, a natural antiviral remedy. " –Mike Evans, polyDNA
polyDNA recommends that people with genital warts should consider using Gene-Eden-VIR, a natural HPV remedy that is safe and effective according to a post marketing clinical study. (3)
Gene-Eden-VIR is highly effective against the latent HPV virus, each ingredient was chosen through a scientific approach. Scientists scanned thousands of scientific and medical papers published in various medical and scientific journals around the world to identify the safest, most effective natural ingredients that target the latent form of HPV. (4)
To learn more about Gene-Eden-VIR and HPV, visit http://gene-eden-kill-virus.com/HPV-Remedy.php.
References:
(1) http://www.biomedcentral.com/1471-2458/13/272
(2) http://www.ncbi.nlm.nih.gov/pubmed/9819106?dopt=Abstract&holding=f1000,f1000m,isrctn
(3) http://www.cbcd.net/Gene-Eden-VIR-Clinical-Study.php
(4) http://gene-eden-kill-virus.com/studies.php
polyDNA is a biotechnology company that develops dietary supplements using the unique scientific method developed by Dr. Hanan Polansky, which is based on Computer Intuition.
In addition to his unique scientific method, Dr. Polansky published the highly acclaimed scientific discovery, called Microcompetition with Foreign DNA. The discovery explains how foreign DNA fragments, and specifically, DNA of latent viruses, cause most major diseases.
polyDNA developed Gene-Eden-VIR, an antiviral natural remedy that helps the immune system kill latent viruses.