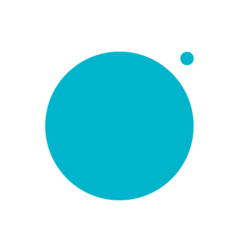 Illuminations main philosophy is based on living light, which is why we are offering specials during this holy month.
(PRWEB) July 09, 2013
During the month of Ramadan, Dubai based Illuminations Well Being Center will be presenting special offers on their services.
The month of Ramadan is a time to re-evaluate the life in light of Islamic guidance; to make peace with those who have wronged, strengthen ties with family and friends, and do away with bad habits. It is a time to clean up one's life, thoughts, and feelings. Not only does it mean to refrain from food and drink, but from evil actions, thoughts, and words.
"Illuminations main philosophy is based on living light, which in turn translates into letting go of all that weighs you down, holds you back and remove the negativity that limits your life," said Soniyaa Kiran Punjabi, founder of Illuminations. "Therefore Illuminations has decided to introduce special offers during this holy month."
These offers at Illuminations will include:
1.) Buy 2 Aura Cleansing, Aura Reading or Tarot (each at 450/-) and get the third one for free
2.) 30% off for Hypnotherapy Level One & Two
3.) Buy any 2 books and get the third one free
4.) 30% off for Graphology and Mental Banking Workshops in August 2013
5.) 30% off Illuminations gift Voucher of AED 300/-
6.) 30% off a meditation package of five worth valid from July 10th – August 10th, 2013
7.) 30% off for Basic Theta Healing with UK Based Master Practitioner Vanya Silverten from September 14th – 16th, 2013
8.) Free Aura Reading with before and after results when you sign up for the Awaken Your Aura Workshop in July 2013.
Illuminations will also be celebrating with an iftaar party with a pot luck dinner and fun energy healing activities on Sunday, July 21 beginning at 6.30pm. Iftar is the evening meal when the fast of Ramadan is broken, is one of the religious observances of Ramadan, and is often done as a community.
To learn more about the programs and classes at Illuminations please send your full name, mobile and email ID to info(at)illuminationsworld(dot)com or call 04 448 7043.
Services at Illuminations are available for individuals, corporate professionals and young adults to avail from daily meditations, self-empowerment workshops and seminars, holistic training programs, private consultations, and holistic products. Illuminations help inspire people to rise above their limitations in order to unlock their unlimited potential within.
Illuminations hopes that by attending their well-being center, your life will be changed, your soul re-inspired and you will reach beyond yourself and into the possibility of a greater world through peace, health, spirituality, and a conscious life.
Illuminations is a Dubai-based holistic well-being center with locations in Jumeirah Lake Towers in Dubai and Pune, India. The center was founded by Soniyaa Kiran Punjabi, with the intent of inspiring individuals towards a journey of self-discovery as a key to lasting happiness. The center offers a variety of services based on a holistic approach to self-development with the intention to provide a deeper insight into the mind-body-energy connection influencing the experience of life.