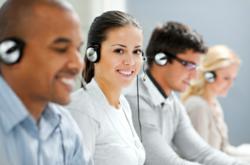 Atlanta, GA (PRWEB) July 09, 2013
AQuickDelivery, a recognized leader in same-day delivery, messenger and transportation services, announces redelivery courier service options throughout Georgia. The announcement is an effort to promote its value-added services, improve customer loyalty, expand its current client base, and increase courier sales. AQuickDelivery strives to be the best choice in courier logistic solutions in the Atlanta area and throughout Georgia.
The AQuickDelivery redelivery service options are available for all customers, in the event there are primary delivery challenges—these include if the destination is closed, no personnel is available to receive the freight, or no one is home to accept the package. AQuickDelivery will inform its client of the redelivery option if any of these challenges arise. Customers who choose to have the package or freight redelivered will be charged a redelivery fee. The redelivery fee is a percentage of the order amount, location and any other specific requests that require additional driver labor.
Palletized freight redelivery can be performed as well. In rare cases, no personnel at a business is available to remove the pallet or pallets from the AQuickDelivery vehicle. The customer can inform the courier when the redelivery can be made. If the redelivery must be made the following day, AQuickDelivery will charge a redelivery fee, as well as a minimum $25 warehousing fee.
For special redelivery requests, clients may contact AQuickDelivery via phone or online. The proper customer service or sales personnel will respond promptly to your online request. For time-sensitive redeliveries, customers are recommended to contact AQuickDelivery via phone and speak directly to a customer service specialist. The Atlanta courier is also available 24/7 to assist its clients with any same-day delivery needs.
AQuickDelivery is a premier Atlanta courier offering same-day delivery, transportation and distribution services throughout Georgia. From small packages to palletized freight, AQuickDelivery delivers fast. From Atlanta, Georgia, the courier provides same-day delivery successfully for over 1,500 clients, including Fortune 500 companies nationwide.