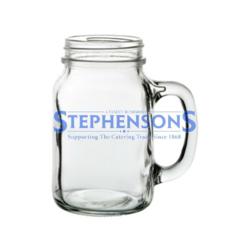 It is crucial bars get their tableware and glassware offerings right as there is extreme competition from other bars in today's market
(PRWEB) July 09, 2013
"Choosing tableware for your bar is an important decision. The right choice can heighten your customers' experience and set the ambiance for the dining experience, therefore it is crucial the tableware meets your financial, practical and aesthetic needs.
"Over the years, at Stephensons, we have seen a huge change in customer perceptions; historically, people were satisfied with just a basic white plate, however, nowadays food-serving-bars and their customers are demanding more variety. This has led to the birth of literally thousands of products which enable bars to differentiate their offering and ensure their tableware looks the part.
"With crockery, we would always recommend brands offering durability, such as Churchill or Porcelite, as well as our Villeroy & Boch premium porcelain ranges which offer a 5-year edge chip warranty on selected items. Steelite International and Dudson both offer lifetime warranty against edge chipping on a number of their ranges. This commitment to quality and excellence ultimately results in bars replacing items less often - great for your kitchen, great for your long term costs and great for the environment.
"It is important to regularly inspect your tableware because it reflects the quality of your business in the eyes of your customers. A chipped or scratched plate looks dirty and unhygienic, no matter how good the food your bar serves looks or tastes.
"Essential glassware required by every bar includes pint glasses, half-pint glasses, wine glasses, champagne flutes, tumblers and shot glasses. Stocking a large amount of cocktail specific glassware, such as Pina Colada glasses and Squalls, is helpful for the growing number of bars with extensive cocktail menus.
"Glassware, like tableware, is important for differentiating your establishment from the competition. A spirit and mixer served in an elegant hi-ball glass instead of everyday glassware is likely to make you stand out and increase custom. It is also not unheard of for bars to charge extra if they serve their drinks in speciality glassware, such as a Tiki Skull or even a Mini Milk Bottle – à la Made in Chelsea!
"A product that has really taken off this year is the Tennessee Handled Drinking Jar - likely as a result of the growing popularity of Jeremiah Weed Cider this side of The Atlantic. Not only do the jars offer an impressive way of serving beverages, it's also an incredibly robust product. Taking the lead from pioneers in the US, UK bars are increasingly using these drinking jars to serve beer, cocktails and even iced coffee and juice. Whilst the jar is incredibly robust and functional, its unique design is perfect for making a bold tabletop statement.
"Customers pay a surprising amount of attention to what people around them are drinking and eye-catching glassware can be a trigger for people to order more premium drinks, which they may then recommend to others.
"Other products proving a hit so far in 2013 are the retro-themed tumblers and rocks glasses from the Toughened Duralex range. The Duralex brand is steeped in history, and has become synonymous with the glassware which most of us became familiar with at school (those tumblers with little embossed numbers at the bottom of the glass!).
"As bars find novel ways of serving cocktails, led to a large degree by Tiki-style bars and the resurgence of vintage items, products such as the humble, yet incredibly versatile Kilner Jar are making a major comeback. We have also noticed an impressive rise in orders for the Handled Dimple Tankard, both in pint and ½ pint sizes, from cocktail bars, as bar staff mix new cocktails and look for ever more novel ways to house colourful concoctions, allowing cocktail lovers to enjoy their beverages in a quirky, British style.
"Consideration should also be given to the Arcoroc Toughened Ultimate Pint Glass, which uses a combination of Stress Fracture Management (SFM). With over 87,000 violent glass incidents reported each year, it is vital that bars assess the need for such glassware and where necessary, invest in this – the first major advancement in glassware since the 1960s. At five times the strength of a normal pint glass, the safer Arcoroc Toughened glassware products are more robust, with a lifespan of up to 10-15 times longer. This will come as welcome relief to landlords who suffer the average breakages of 1-2% of glasses per week.
"If there is one piece of advice we always offer to our customers, it is to look at cost-in-use, as the cheapest is not always the best choice in the long-term, as a cheap glass could last 3-months, whereas a more expensive glass could last 3-years and enhance your customers' drinking experience.
"It is crucial bars get their tableware and glassware offerings right as there is extreme competition from other bars in today's market. Whilst quality of food plays a large part in a customer's choice, there is no doubt that food presentation and quirky, fashionable items can also factor highly in a customer's overall experience."